The African Water Facility (AWF) has committed 1.6 billion euros to implement water and sanitation projects in the region.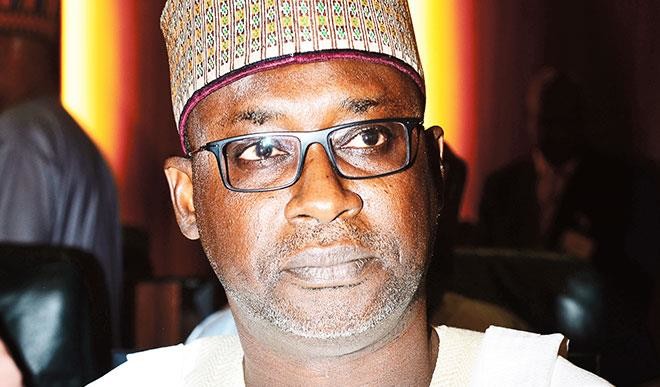 AWF Chairman, Suleiman Adamu, said this at the opening of the Sixth General Assembly of the African Ministers Council on Water (AMCOW) in Dar Es Salaam, Tanzania on Thursday. Adamu said no fewer than 3.2 million people are expected to benefit from access to improved sanitation and over 2.8 million of them would have access to improved drinking water sources.
He said the AWF was ambitious in its goal towards developing the region's water sector to achieve water security in line with the Africa Water Vision 2025, which entails a sustainable access to a safe and adequate water supply and sanitation to meet the basic needs of all.
Adamu, who is also Nigeria's Minister of Water Resources, said these bankable projects are direct contributions to the implementation of the Sustainable Development Goals (SDGs). He said already, member states have committed 922 million euros for the implementation of follow-up projects, which were relevant to total development of the sector. He said the AWF was committed to developing the sector, hence the focus on targeting cross-cutting issues of climate change, environment protection, gender and social equity.
"As part of its climate change strategy, the AWF prioritises projects in water harvesting, conservation, storage, recycling and re-use, and the use of renewable energy to power water stations and infrastructures".
Adamu expressed hope that all member states would reach a consensus on all deliberations, thereby taking the region to its next level. He called on member states to pay up their pledges for project scale-up, saying by the end of 2018, an estimated 44 million euros would be needed.
"I wish to note that pledges made by African countries in 2012 have not been paid up, with the sole exception of Burkina Faso. We want to thank the Nigerian Government who recently committed 1million dollars, of which the disbursement is in process."
Ms. Rhoda Tumusiime, Commissioner for Rural Economy and Agriculture, African Union Commission, called for the implementation of bankable projects what would be implemented at national levels. Tumusiime urged member states to dialogue and agree on the direction that Africa needed to take, towards achieving sustainable development and water security.
According to her, AU's dream is to have an Africa where there is an equitable and sustainable use and management of water resources for poverty alleviation and socio-economic development. The AU commissioner called for a baseline that would monitor progress to enable good reporting and promote effective communication of achievement on the sustainable development agenda by 2030.
Tanzanian Vice President, Ms. Samia Suluhu, called on African governments to overcome the existing challenges and take advantage of the available opportunities. "The Africa Union has put together agenda 2063, and water is one of the priorities. "Agenda 2063 is a call for action to all segments of African society to work together to build a prosperous and united Africa based on shared values and a common destiny.
"The Agenda strives to enable Africa remain focused and committed to the ideals envisaged in the context of a rapidly changing world," Suluhu said. The AWF, managed by the African Development Bank, is a special fund to help member states achieve the objectives of the Africa Water Vision 2025 of equitable and sustainable development of its water resources.
The AMCOW, conveners of the general assembly, is expected to appoint a new Executive Secretary and a new president, following the expiration of the tenure of Mr Amadou Faye and Mr Bai-Mass Taal respectively.