Environmental activist and erstwhile Chairman of the Cross River State Forestry Commission (CRSFC), Dr. Odigha Odigha, who was last Thursday morning arrested in his home in Calabar and released the following day, will report to the Police Headquarters in Diamond Hill on Monday (25 July, 2016) for further questioning.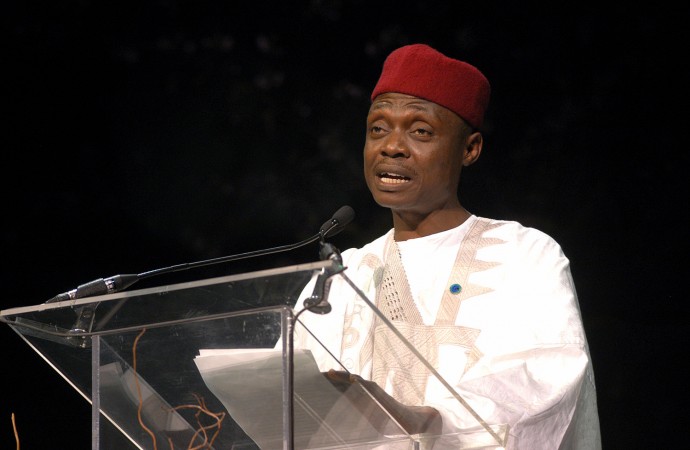 Odigha's lawyer, who prefers to remain anonymous, made the disclosure at the weekend. He stated that the crusader, who is currently Chairman, Board of Trustees, Non-Governmental Coalition for Environment (NGOSE), is being accused of embezzling over N100 million during his tenure as CRSFC boss. Odigha is also said to be unable to account for money paid to him and officials to cover travel expenses.
His wife, Mrs. Evelyn Odigha, who had earlier accused the Cross River State Government of witch-hunting her husband over his anti-Superhighway stance, confirmed the lawyer's statement, adding that he was released at about 7pm on Friday on bail.
According to a source, the allegation against Odigha was last week written and personally signed and given to the Police Commissioner by the Attorney-General of the state who, acting on the orders of the governor, instructed that Mr Odigha be arrested and prosecuted.
Observers have, however, condemned the arrest, saying that the governor made up the charges in the bid to silence those opposing the rather unpopular 260km Superhighway Project that is expected to slice through the Cross River National Park as well as a community forest at Ekuri.
But the Special Assistant on Media and Chief Press Secretary to Governor Ben Ayade, Christian Ita, described as ludicrous, attempts to link Odigha's arrest and detention by the police to the governor.
Reacting to claims that the arrest and detention were due to the activist's opposition to the construction of a 260km Superhighway, Ita said it was mischievous and preposterous for any right thinking person to make such an inference.
Ita, in a release, said: "Odigha was arrested by the police on the strength of a petition that alleged fraud and embezzlement whilst the self-styled environmental activist held sway as chairman of the state forestry commission."