The world will struggle to curb global warming unless nuclear power takes a more prominent role, head of the International Atomic Energy Agency (IAEA), Yukiya Amano, has warned.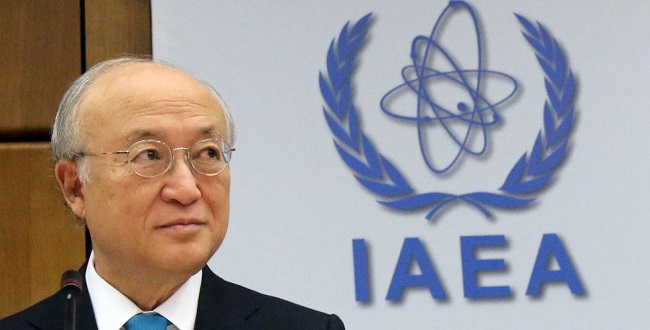 On Monday, September 10, 2018, the Vienna, Austria-based agency published its annual energy projections, in which the global capacity to produce nuclear power would fall by 2050.
The IAEA said that nuclear energy had grown less competitive due to low natural gas prices, subsidised renewable energy sources, and countries' decisions to phase out reactors in the wake of the 2011 Fukushima disaster in Japan.
In addition, many ageing reactors are expected to be shut down around 2030.
The nuclear agency also drew up an optimistic projection, in which atomic power capacity would nearly double by the middle of the century, assuming that global energy policies shift towards nuclear reactors and Asia's electricity demand continues to grow.
"The declining trend in our low projection for installed capacity up to 2050 suggests that, without significant progress on using the full potential of nuclear power, it will be difficult for the world to secure sufficient energy to achieve sustainable development and to mitigate climate change," IAEA chief said.
The world's 455 operating reactors accounted for a tenth of the world's power generation in 2017, and for a third of low-carbon electricity.