The Government of Angola has ratified the Abidjan Convention, making it the 19th nation out of the 22 countries in the Convention area to do so.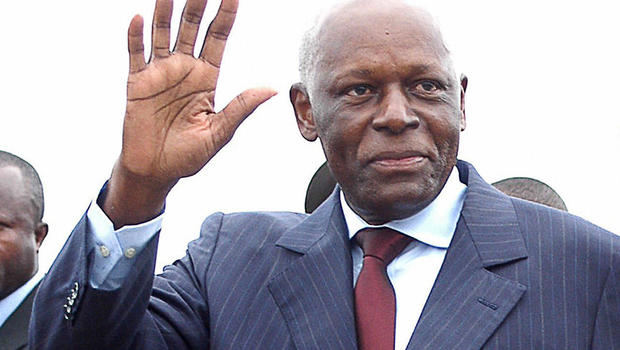 The ratification instrument, transmitted by the Ivorian Ministry of Environment and Sustainable Development (depository of the Convention) to the Convention Secretariat in Abidjan, Côte d'Ivoire last August, was signed by the President of the Republic of Angola, José Eduardo Dos Santos.
In the correspondent, the President indicated Angola's accession not only to the Abidjan Convention, but also to the Protocol Concerning Cooperation in Combating Pollution in Cases of Emergency in the Western, Central and Southern Africa Region.
Angola is said to have a remarkable coastline, which is some 1,600 km long, and a very high ocean-economy potential.
The Convention for Cooperation in the Protection, Management and Development of the Marine and Coastal Environment of the Atlantic Coast of the West, Central and Southern Africa Region ("Abidjan Convention" for short) covers a marine area from Mauritania to South Africa which has a coastline of just over 14,000 km.
Countries in the Abidjan Convention area are: Angola, Benin, Cameroon, Cape Verde, Congo (Democratic Republic of), Congo (Republic of), Côte d'Ivoire, Equatorial Guinea, Gabon, Gambia, Ghana, Guinea, Guinea-Bissau, Liberia, Mauritania, Namibia, Nigeria, Sao Tome e Principe, Senegal, Sierra Leone, South Africa and Togo. Of these, 19 are currently parties to the Convention.
The 12th Conference of the Parties (COP12) to the Abidjan Convention is scheduled to hold 27-31 March 2017 in Abidjan, following The Gambia's withdrawal from hosting the event.
At a pre-COP22 meeting held last October at the Convention Secretariat in Abidjan, participants called for the development of a Regional Action Plan for drawing up and domesticating national action plans to implement each protocol.
Participants, numbering about 40, also recommended the adoption of the Large Marine Ecosystem (LME) approach in managing marine and coastal challenges. They called for the identification of expert focal points in each country for each protocol, the establishment of regional oceanographic research centres and capacity-building for effective coordination of marine and coastal activities using the LME approach.
The gathering further called for the harmonisation of technical terms and expressions such as "Mangroves" and "Mangrove Ecosystems", and "Contracting Parties", "Member States" and "States Parties".
The Bureau of the 11th Conference of the Parties (COP11) to the Abidjan Convention that met in Abidjan last October 2016 decided to change the title of the Head of the Abidjan Convention Secretariat from "Coordinator" to "Executive Secretary". It was gathered however that the term "Coordinator" will still be used for activities related to the Global Initiative for West, Central and Southern Africa (GI-WACAF) Action Plan.