A new analysis on the post-2020 climate action plans of selected developing countries has been published, which gives climate change practitioners insights into the status of each country's national climate strategy and can help them make strategic decisions about future activities related to the Paris Agreement.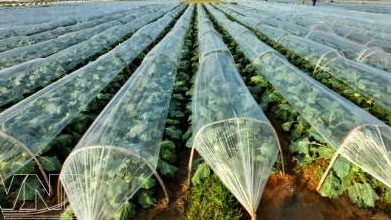 The Analysis of Intended Nationally Determined Contributions (INDCs) presents summaries of the INDCs submitted to the UNFCCC by 37 developing countries, including partner countries of the Enhancing Capacity for Low Emissions Development Strategies (EC-LEDS) programme.
Each country profile includes information from the INDC on the following themes:
Unconditional and conditional greenhouse gas (GHG) emissions reduction targets
Analytical basis for developing the emissions reduction targets
Mitigation actions being undertaken by the country
Adaptation strategies
Existing policy framework of the country's INDC, and
Financial and technical assistance required
The analysis covers 14 countries in Asia, 10 in Africa, six in Europe/Eurasia (E&E) and seven in Latin America and Caribbean (LAC). The country profiles include insights on data quality and transparency; the most recently submitted GHG inventory to the UNFCCC; national GHG emissions by sector; and key documents for further consultation. In addition, the white paper presents a summary of total pledges, as well as regional and sectoral trend analyses for a deeper understanding of the broader implications of the INDCs.
The most commons sectors with mitigation actions outlined were Energy, Land Use, Land Use Change, and Forestry (LULUCF) and Transport. Waste, Agriculture, Industrial Processes and Infrastructure also had specific actions identified, with prevalence varying by region.
Thirty out of 37 countries analysed identified the energy sector as a priority area for action. These activities ranged from a general sector-wide target, such as increasing renewable electricity generation to 80% by 2030 (Honduras), to specific action items, such as distributing 260,000 clean cook stoves between 2016 and 2031 (Myanmar).
The LULUCF was the second most prevalent priority area for mitigation activities, which included improving forest management, forest law management, land rehabilitation, and participation in REDD+.
Transport was the third most prevalent priority area for action. Activities identified included scaling mass transportation and cleaner vehicle fleets through increased turnover of fleets, vehicle inspections, or a transition to cleaner fuels such as electrification.
The white paper was published by the USAID Global Climate Change Office and the USAID Resources to Advance LEDS Implementation (RALI) Project. Climate change practitioners can use this white paper to support and inform country-specific climate change mitigation or adaptation activities.
The analysis complements the RALI project's recently released CLEER Web Tools, which help practitioners quantify the GHG reduction impacts of clean energy activities.