Against the backdrop of the incoming administration of U.S. President-elect Donald Trump and a new Republican Congress, a recent  national survey conducted shortly after the election by the Centre for Climate Change Communication, George Mason University, Fairfax, Virginia, finds that, across party lines, 69% of registered voters say the U.S. should participate in the international agreement to limit global warming, compared to only 13% who say the U.S. should not.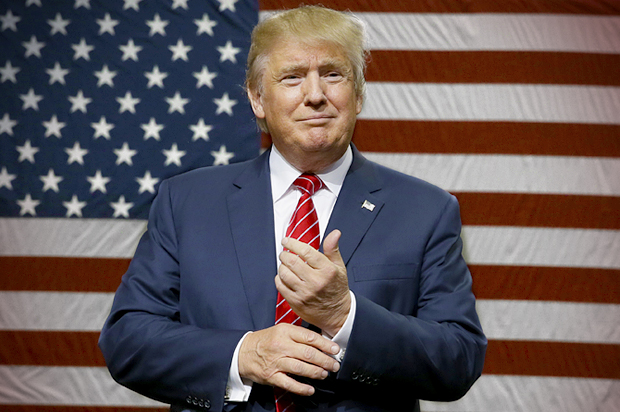 Likewise, 70% of registered voters support setting strict carbon dioxide emission limits on existing coal-fired power plants to reduce global warming and improve public health, even if the cost of electricity to consumers and companies increased – a core component of the EPA's (Environmental Protection Agency) Clean Power Plan. Democrats (85%), Independents (62%) and Republicans (52%) all support setting strict limits on these emissions.
Other key findings include:
As strategies, 78% of registered voters support taxing global warming pollution, regulating it, or using both approaches. Only 10% oppose these approaches.
If Congress passes a fossil fuel tax, the most popular uses of the revenue are developing clean energy (81% of registered voters support), improving America's infrastructure (79%), assisting workers in the coal industry, who may lose their jobs as a result of the tax (73%), and paying down the national debt (67%).
Half of registered voters (51%) think government policies intended to transition away from fossil fuels and toward clean energy will improve economic growth and provide new jobs. An additional 21% think it will have no impact on the economy or jobs. Only 27% think it will reduce economic growth and cost jobs.
Across party lines, a large majority of registered voters (83%) support generating more renewable energy on public land in the U.S. Comparatively less support more drilling or mining of fossil fuels on public land (47%).
Registered voters support a major investment in the nation's infrastructure (69%) including majorities of Democrats (75%), Independents (58%), and Republicans (67%).
If Congress were to invest in the nation's infrastructure, registered voters' highest priorities are modernising and improving the nation's roads, bridges, and highways, followed by water supply systems, and the electricity grid.
During the campaign, Donald Trump promised a major investment in the nation's infrastructure. Across party lines, registered voters strongly support this proposal. Interestingly, they are also willing to support a carbon tax to fund these investments.
The report includes several more insights about what kinds of climate change and energy policies American voters support and oppose, broken down by political party and ideology.