African leaders must prioritise sanitation from the highest decision making levels and support the proposed UN Sustainable Development Goal to ensure water and sanitation for all by 2030, said the international development agency, WaterAid in Dakar, Senegal at the AfricaSan 4 conference.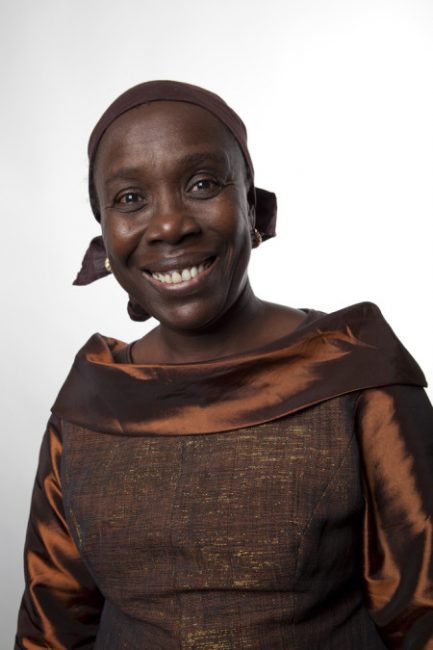 The much-anticipated conference, which was postponed for eights months due to the Ebola outbreak, commenced on Tuesday, 25 May and will be rounded up Wednesday, 27 May, 2015. The forum is attempting to build momentum to address the sanitation crisis across the African continent.
The conference comes at a critical time as UN member nations negotiate the final stages of the new Sustainable Development Goals, which will come into effect next year and determine the shape of development to 2030.
Currently more than 70% of people in Sub-Saharan Africa lack access to sanitation, and a quarter of the population practices open defecation. Every year 400,000 children under five die in Africa because of diseases linked to poor sanitation – almost four times as many as in the rest of the world combined.
To support monitoring and engagement, WaterAid has just unveiled its redesigned WASHWatch reporting system to track Africa's commitment to bring water and sanitation to its citizens and support universal access for all.
The centrepiece of WASHWatch is a new interactive world map of water and sanitation, which shows predicted progress by 2030 – the target date proposed for the new UN Sustainable Development Goals for achieving basic toilets for all.
WaterAid's new WASH Map demonstrates that despite assurances from African nations that sanitation is a priority; by 2030 more than 66% of the African population will still be living without adequate sanitation – a reduction of only 4% over the next 15 years.
Political leadership is vital to accelerate progress in financing, monitoring and capacity development, and ensure that no one is left behind on the road to 2030.
An additional 50 million people a year will need to be provided with access to safe, sanitary toilets if Africa is to meet its target.
Mariame Dem, WaterAid's West Africa Head of Region, said: "Not enough progress has been made on sanitation and it is time for African leaders to honour their commitments. Some 53.3 million Africans must be reached each year if we are to reach everyone in Sub-Saharan Africa with basic, hygienic toilets by 2030.
"This is an immense undertaking, particularly in Africa where the lack of sanitation is so widespread, and it cannot be achieved unless African leaders commit with political will and financing to prioritise sanitation.
"We are calling on the African ministers attending AfricaSan 4 to put their promises into action. Their people need dedicated leaders who are willing to rally their resources and do everything in their power to reach everyone in their nations. Ambitious targets alone are not enough."
Poor sanitation has a terrible impact on both the health and economies of African nations, which lose on average between 1% and 2.5% of their GDP to lost productivity and medical costs associated with treating illnesses linked to dirty water and poor sanitation.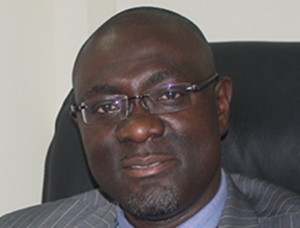 Access to clean water, basic sanitation and good hygiene practices are basic human rights. They free women and children from the chore of fetching water and the dangers associated with open defecation to allow them to work or attend school, and are critical to good health.
Dr. Michael Ojo, WaterAid Nigeria's Country Representative, said: "Nigeria must see the elimination of open defecation as an urgent priority and important first step towards achieving universal access to basic sanitation facilities and improving safe management of excreta. Access to safely-managed sanitation is critical, not only at the household level, but also in institutional settings, including schools and health care facilities.
"Access to sanitation is recognized as a Human Right and therefore attention must be given to ensuring the progressive elimination of inequalities in access so no one is left behind. This implies increased attention to the bottom quintile of the population which includes urban slum, remote rural areas, and marginalized groups especially women and girls.
"It defies logic that as influential as Nigeria is on the continent, we remain one of only a handful of countries around the world where access to basic sanitation is actually falling rather than rising. We call on our own leaders to invest the resources needed to provide safe water, sanitation and hygiene for its people. We must continue to demand that our leaders embrace new and ambitious policies that will eradicate poverty, inequality and change the future of Nigerians for the better."
The WASH Map identifies those African nations which are lagging the furthest behind the 2030 sanitation target, with the furthest behind shown to be Togo, Malawi, Niger and Sierra Leone. Only one in ten people in Togo and Malawi will have access to sanitation by 2030. Nigeria is number ten on the list with only about two in ten people projected to have access to sanitation by 2030 if current trends continue.
The Seychelles and Mauritius are predicted to make the strongest progress, with 3% and 8% of the population still living without sanitation respectively by 2030, but even they fail to reach the target of universal access. These are closely followed by South Africa at 12% and Angola at 14%. Only six countries in the region will manage to reach 50% of the population or more with basic, sanitary toilets.
WaterAid is part of action/2015, a global movement of 1,200 organisations in 125 countries working to ensure a better future for people and our planet in this transformative year for tackling poverty, inequality and climate change.