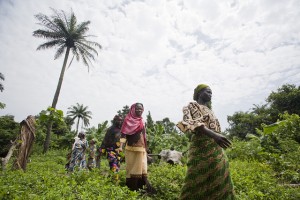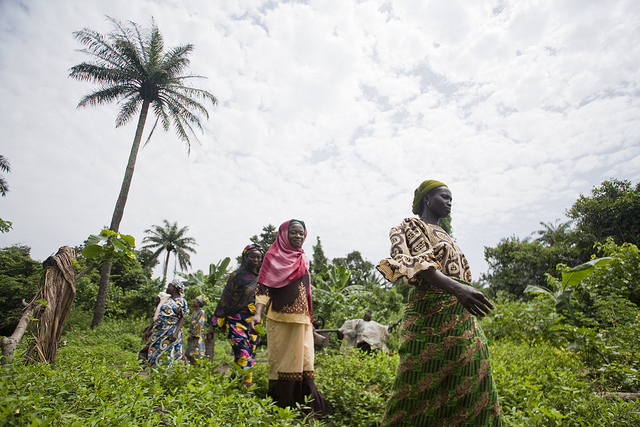 A group of 11 award-winning experts working across Africa has appealed to governments of the African Union to develop ecological organic agriculture on the continent. The laureates of the Right Livelihood Award, often referred to as the "Alternative Nobel Prize", who met recently in Cairo in Egypt, signed a joint appeal calling on the African Union Commission and its NEPAD Planning and Coordinating Agency (NPCA), to implement their roadmap for Ecological Organic Agriculture in Africa.
With regard to the latest findings of the 2014 IPCC report and to the "grave consequences for food security in Africa," they also called on governments to implement the Maputo Declaration on Agriculture and Food Security and invest 10 per cent of national budgets into ecological organic agriculture, including research and development, job creation and rural development. The UN has declared 2014 as the International Year of Family Farming.
"We are worried that international corporations are working with the government to cultivate large areas of land for agribusiness. The threat is already at our door", said Nomewende Joël Ouedraogo of the Fédération Naam in Burkina Faso.
Signatories to the appeal are recipients of the Right Livelihood Award working across Africa: renowned Nigerian environmentalist, Nnimmo Bassey; President of the Chadian Association for the Promotion and Defense of Human Rights, Jacqueline Moudeina; representative of the First People of the Kalahari, Jumanda Gakelebone; Executive Director of Federation Naam in Burkina Faso, Joel Ouedraogo; Dr Ibrahim Abouleish, founder of the biodynamic farm SEKEM in Egypt; Helmy Abouleish, SEKEM's Managing Director; Hans R. Herren, agronomist and entomologist from Switzerland; Matron Sr. Tenadam Bekele Wolde, representative of Dr. Catherine Hamlin's Fistula Hospital in Ethiopia; MOSOP President Legborsi Pyagbara from Nigeria; Guillaume Harushimana from Centre Jeunes Kamenge in Burundi; and environmental activist, René Ngongo from the DRC.