After a little misunderstanding with her parents in Calabar where she is based, Hannah ran away from home. She soon got "lucky" when she was offered an "honourable" and "well-paying job" – abroad. She was eventually recruited from Edo State and, in the company of other girls and a male chaperone, travelled by road for several days through the Sahara Desert to Bamako, Mali.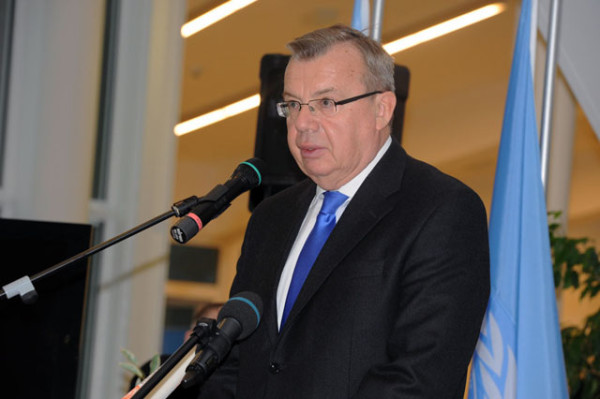 But, alas, once in Mali, she was forced to prostitute – albeit without restraint, while her madam takes virtually all the money. It was a situation akin to slavery as she had no choice but to "work" long hours so as to make enough money to refund the madam's "huge investment" on her.
After several attempts to escape, Hannah was eventually rescued by officials of Nigeria's National Agency for the Prohibition of Trafficking in Persons (NAPTIP) – but, according to them, there are still hundreds of hapless Nigerian girls in Bamako prostituting for peanuts.
Bukola, a Lagos-based journalist, travelled to the United States on official assignment. But she was convinced by a US-based Nigerian she's betrothed, to stay back after her mission – even though she lacked the legal status to do so. She agreed.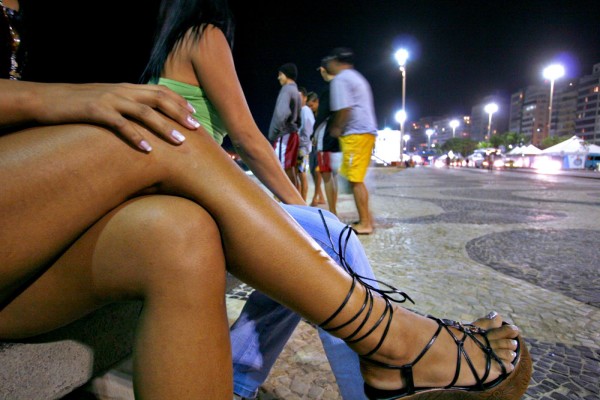 Soon after, she became an object of exploitation by her "husband", who made are to do menial jobs and collected the money paid her. Indeed, he exploited her vulnerability: she could not go around freely, could not get a decent job, nor operate a bank account – she stayed indoors doing hairdressing work and having no say on how her income is spent.
Unable to withstand the situation any longer, she eventually fled home and sought help from government and civil society officials, who rehabilitated her.
Both Hannah and Bukola were victims of Trafficking in Persons (TIP) and Smuggling of Migrants (SOM), but now actively involved in campaigning against the menace. They voiced out their predicament recently in the company of a team of communicators at a Media Roundtable organised by the United Nations Office on Drugs and Crime (UNODC) in Calabar, capital of Cross River State.
Abimbola Adewunmi of UNODC explained that the event presented an opportunity for the anti-human trafficking agency to network with the media in order to fashion out ways of addressing the numerous cases of human trafficking and irregular migration in Nigeria.
Sylvester Atere, also of UNODC, said the mass media represents an opportunity for better visibility and reportage on the interventions of the anti-human trafficking activities in Nigeria, therefore the extent of the partnership with the press cannot be over-emphasised.
Director of Public Enlightenment at the National Agency for the Prohibition of Trafficking in Persons (NAPTIP), Arinze Orakwue, underlined the need for constant interaction between law enforcement agencies and the media so as to better equip them and build their capacities towards ensuring better human trafficking reportage. He said such mind rubbing sessions would help identify the root causes of TIP and SOM and fashion more pro-active solutions to them.
Godwin Morka, the NGAX41 Project Coordinator, said government is resolute is bringing down TIP and SOM but also counting on the support of the press whose responsibility it is to spread the word. According to him, the project is coming to an end but the media should continue to carry on with the fight through their platforms.
Atere made an attempt at defining the two technical words of TIP and SOM and their inherent relationships, saying TIP and SOM happen in tandem and sometimes it is very difficult to tell the differences. He also identified that clandestine nature of human trafficking and the complexities.
At the close of the two-day forum, participants resolved that there should be prompt update of partners and media practitioners on the emerging issues, as well as press releases or events from NAPTIP. Journalists as media partners should be involved in major developmental issues of TIP and follow-up mails and phone calls should be made where necessary.
It was also agreed that the media partners be involved in the processes of the annual TIP Reports of the government, in the light of its importance for better media coverage of the report.
Besides creating and operating social media platforms like Facebook and WhatsApp for prompt disseminations of information and networking, participants also underscored the need to imbibe professionalism with particular reference to the electronic media.
Similarly, it was agreed that regular dialogue, media briefing and capacity building of the media partners on identifying victims to be done by the government.
Other resolutions at the Roundtable include:
Sponsorship of media to prosecute first hand and special reports on TIP. This is necessary to keep the public abreast of the developments in human trafficking;
Create a group camp to build momentum;
Ensure periodic media briefing on new convictions, inform media on the prosecution of major cases of human trafficking for better reportage;
Set up platform to enable partners' access to audio/visual bites to authenticate stories of human trafficking;
Factor traditional and cultural values/practices in the identification/prosecution of cases of TIP;
Mark special International Days like the annual human trafficking day, women's day, children's day etc. with the media for better amplifying of the plights of the victims and special reportage on such day;
Ensure public enlightenment of cultures to stem stereotypes against activities of NAPTIP as regards domestic values;
NAPTIP should set up a media mentorship programme for the media partners in a bid to build capacity on the technicalities of TIP and the dynamism of the crime; and,
Traditional/citizen media be engaged in disseminating TIP and SOM Documentaries to the people.