At a daylong stakeholder dialogue, the Association of Commonwealth Universities (ACU) collaborated with the International Climate Change Development (ICCDI) to examine issues related to adaptation to flooding in Lagos communities.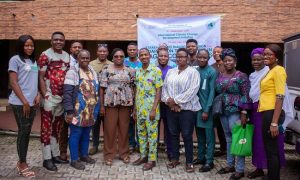 According to the promoters, the forum is an important initiative aimed at addressing the challenges and finding effective solutions to dealing with flooding in Lagos. The session brought together various stakeholders, including government officials, community leaders, experts, and residents, to discuss and exchange ideas on how to adapt to the recurring issue of flooding.
During the dialogue session, participants had the opportunity to share their experiences, concerns, and suggestions related to flooding in Lagos communities. The session focused on understanding the root causes of flooding, assessing the impacts on affected communities, and exploring potential adaptation strategies.
Some key topics that were discussed during the dialogue session include:
The Identification of key stakeholders, their roles and their influence on flood adaptation in flood-prone communities of Lagos State,
Identification of drivers, impacts and current adaptation measures and barriers to effective adaptation to increasing flood risks in these communities,
Identification of knowledge and policy gap to flood adaptation and co-creation of research questions to inform flood adaptation research in Lagos communities.
The overall goal of the meeting is to involve non-academic stakeholders in the co-design and co-delivery of a flood adaptation research-to-action project in Lagos State by the ACU.
By Olumide Idowu and Dr. Daniel Onyedikachi Ugwu