Ahead of the UN Climate Summit, a group of NGOs is asking governments, "Are you in?" – as part of a new report and video which highlights the development benefits of the transition to 100% renewable energy. This comes as Heads of State travel to Paris and thousands of people prepare to take to the streets in more than 150 countries to call for a fossil free future.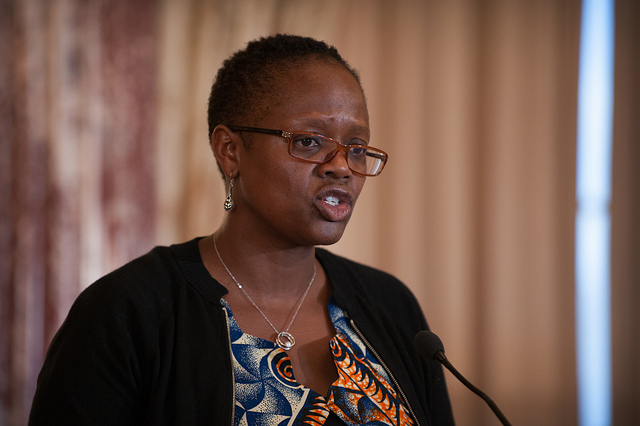 The brand new report and video showcase how going 100% renewable tackles poverty, capturing colourful examples from Ecuador to Indonesia via Africa and the Middle East, featuring the stories of diverse champions including city mayors, villager leaders and business experts.
The report and video were commissioned by Bread for the World, World Future Council, Hivos and Climate Action Network and is endorsed by a number of development and environmental figureheads including David Suzuki and Wanjira Mathai.
"Harnessing 100% renewable energy is a great way to boost energy access for the poorest and most vulnerable people," says Cornelia Füllkrug-Weitzel, President at Bread for the World. "Our report and video show how fighting poverty and protecting the climate go hand in hand and that scaling up renewable energy can benefit development programmes around the world."
"This shows that getting on track to go 100% renewable helps improve living conditions and propels economic development in villages, towns and major cities from Uganda to the USA. The stories in this package demonstrate that renewable energy is simply the best choice for a poverty free, sustainable future," says Edwin Huizing, Executive Director at Hivos.
The report offers eight examples of people harnessing the power of renewables for the common good, like Marjina Begum in Bangladesh, who is helping to boost gender equality in her community and secure a better life for her daughters.
"To pass on a liveable planet to future generations, we must transition to 100% renewable energy as soon as possible," says Wanjira Matthai, Director of the Partnerships for Women Entrepreneurs in Renewables and Councilor of the World Future Council. "The stories in this report do not only show that this is feasible, but that it is actually beneficial for people in need."
"The renewable energy economy is developing at a pace way beyond most predictions and the global support for a renewable powered future is increasing on daily basis. We have no doubt that we will achieve 100% renewable energy within this century. We just need to ensure that this transition happens in a just manner and by mid-century. Betting on any other form of energy for the future does not make economic or social sense," says Wael Hmaidan, Director, Climate Action Network.