Gov. Okezie Ikpeazu of Abia State has promised that the state will enact a law to ensure realisation of the Aba Master Plan to improve economic activities and quality of life.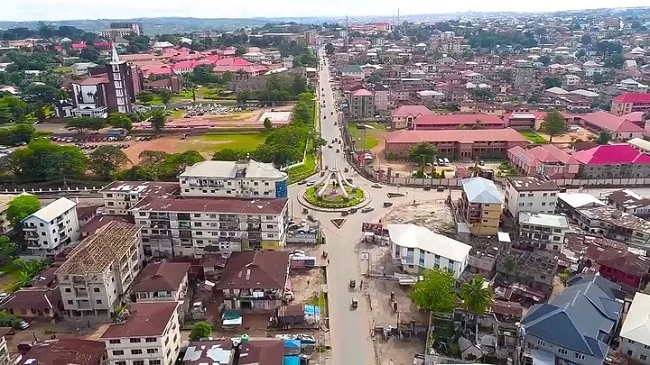 Ikpeazu made the promise in Aba on Thursday, December 15, 2022, while declaring open an inter-ministerial stakeholders' meeting to collate ideas and evaluate possible hindrances to the plan.
Ikpeazu was represented by the Secretary to Abia Government, Mr Chris Ezem.
He said that efforts to realise the plan were ongoing.
"We are committed to actualising the Aba Master Plan, and to achieve it, we are partnering United Nations Settlement Programme (UN-Habitat) and African Development Bank (AfDB).
"What you are seeing today is a policy we will follow with law and all the needed embellishments to ensure that we accomplish it.
"If you look at the efforts of this government in Aba, Enyimba Economic City is situated in Aba, the shoe and garment factories are all situated here, and all that we have done in SMEs are all here.
"With all these things, the next thing is to give Aba the face of a city where investors will look forward to coming to," the governor said.
The state Commissioner for Lands, Survey and Urban Planning, Dr Chidi Onwuchuruba, said that the inter-ministerial stakeholders' meeting was designed to articulate the prospects of the plan and challenges to realising it.
"We asked them to come and tell us what they are seeing or hoping for in their own operations so that we will articulate all of them and give to UN-Habitat to incorporate in the Aba Master Plan.
"We are still going to invite telecommunications operators to come and make presentations because the fibre optic cables they are laying anyhow and their masts are problems that require taking note of in the plan," he said.
Dr Omoayena Odumbaku, Project Manager, Africa Urban Agenda and Human Settlement Officer, UN-Habitat, thanked the Abia government for commitment to the project.
She said that the project had progressed substantially since inception in 2019 and asked for more support for its completion.
Some agencies invited for presentations include the state ministries of rural development, industry, housing, transport, information and environment.
By Ijendu Iheaka