More than 82,000 residents near Los Angeles were ordered to evacuate overnight after wildfires swept through the area on Tuesday, just two weeks after firefighters struggled to put out the massive Sand Fire near the same area, plagued by drought and summer heat.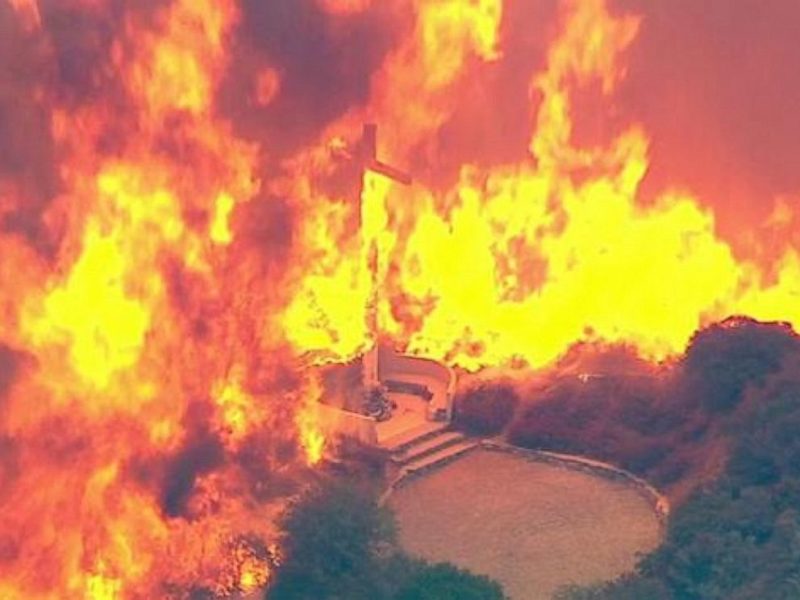 San Bernardino County firefighters described the fire as spreading at breakneck speed, growing to 14 square miles in just a few hours, with flames as high as 80 feet. It affected mostly communities in the San Bernardino Mountains, but also spread east and west above the Cajon Pass.
The fire also forced authorities to shut down Interstate 15, which connects Los Angeles to Las Vegas, leaving people stranded for hours. Some buildings were destroyed, but it was not clear how many.
"This fire is burning in significantly different terrains at multiple elevation levels," San Bernardino County Fire spokesman Eric Sherwin said. Gov.
Jerry Brown has declared a state of emergency, giving firefighters extra funds and resources to get the fire under control and conduct recovery efforts.
And despite intense efforts to put out the Blue Cut Fire – named because it started near a trail called Blue Cut – it remains 0 percent contained, Cal Fire officials said.
Nearly 35,000 homes were evacuated and two firefighters treated for smoke inhalation.
Officials said least a dozen buildings have been burned, including homes and an historic diner called the Summit Inn.
Eric Sherwin of the San Bernardino County Fire Department told The AP the blaze began in the Cajon Pass and continues to race in several directions. It has topped ridges in the San Bernardino Mountains and is closing in on high desert communities on the other side.