It's time for stock-taking at the globally-acclaimed Lagos State Annual International Climate Change Summit, where eggheads will next week look inwards and set an agenda for the future.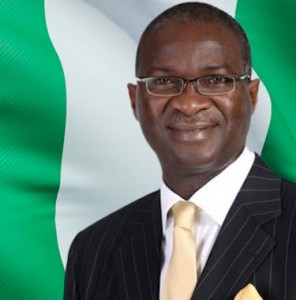 After a chain of six successful forums that sought to explore the challenges and opportunities of climate change in Lagos in particular and the world in general, organisers of the event are now, at the occasion of the seventh gathering, attempting to evaluate the grounds gained while charting a way forward.
The three-day conference has "Seven years of Climate Change Governance in Lagos State: Celebrating Success Stories, Reviewing Challenges and Setting Future Agenda" as its theme. It holds from 21st to 24th April, 2015 at the Eko Hotel & Suites, Victoria Island, Lagos.
The Summit has, so far, addressed various measures of combating climate effects through numerous mitigation and adaptation actions, shared best practices across boundaries, and explored inherent business opportunities. Also, the vulnerability and adaptability of climate change in major facets of life have been focused upon.
Achievements of the last six years include the Draft Lagos State Climate Change Policy Document and Action Plan, Lagos State Adaptation Strategy Documents produced to reinforce actions to address the challenges of climate change; the heightened collaboration with various non-governmental organisations (NGOs), Vulnerability Study on Coastal Areas to Climate Change in the state in conjunction with the United Nations International Development Organisation (UNIDO), the Eko Atlantic Project, Shoreline Protection of the Bar Beach and Rehabilitation of the Drainage Infrastructures in Lagos.
Others include the introduction of Mass Transportation Systems including Bus-Rapid Transit (BRT) and Light Rail Project, School Advocacy Programme, Yearly School Exchange Programme to Germany (where students from Lagos State public schools are sponsored to join their counterpart abroad), as well as participation of various government officials at international climate change conferences and events.
Additional achievements include establishment of waste-to-wealth programmes (such as Nylon Buy-back, Waste-to-Compost and Waste-to-Energy), Annual Tree Planting Campaign, Car Horn-free Campaign, the Greening Programme, and passing of laws to protect the environment.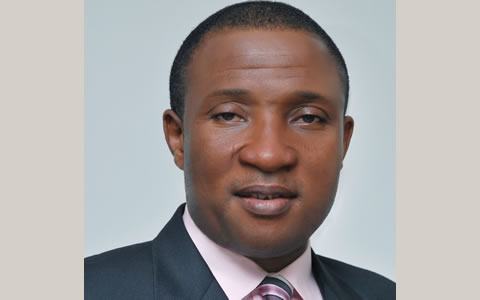 For example, it is now an offence to fell a tree in Lagos, as doing so attracts a fine and the planting of five trees for every fallen tree. Amid the enactment of fresh laws (such as on noise pollution), environmental laws are likewise being harmonised, even as the Kick Against Indiscipline (KAI) has been elevated to the status of an Agency to enforce environmental laws.
State governor, Babatunde Raji Fashola, says, "The input of the Lagos State Government in environmental regeneration and infrastructural development are in furtherance of sustainable environment.
"In Lagos, we have continued to landscape and beautify hitherto open spaces and loops that were then hideouts for miscreants. We have also modernised parks and gardens, as well as established an agency named the Lagos State Parks and Gardens (LASPARK) whose major role is to oversee the parks and gardens in the state and to continue the greening initiatives in order to assure modern town planners that the state is methodically planned with all its resources for an enviable regional national development."
Last year, the 6th Lagos Climate Change Summit held from 18th to 20th March and examined "Exploring Business Opportunities in Climate Change Mitigation and Adaptation: Lagos State in Focus." Previous events held 24th to 26th March, 2009; 4th to 7th May, 2010; 8th to 10 February, 2011; 12th to 14th April 2012; and 13th to 15th March, 2013.
While the 2009 maiden event had "Reclaiming the Environment: Challenges and Consequences of Climate Change" as its theme, the follow-up in 2010 discussed: "Combating the Trans-Boundaries Effects of Climate Change: Sharing Best Practices on Mitigation and Adaptation Measures."
Further, while the 2011 summit focused on: "Charting the Road Map for Combating Climate Change in Nigeria", the gathering in 2012 explored issues related to: "Vulnerability and Adaptability to Climate Change in Nigeria: Lagos State Agriculture, Industry and Health Sectors in Focus". In 2013, participants tabled: "Vulnerability and Adaptability to Climate Change in Nigeria: Lagos State Transportation, Housing and Infrastructure in Focus" for discussion.
All past Climate Change Summits – as well as the upcoming one – have held under the tenure of Governor Fashola, who observers say has been committed to tackling the global environmental scourge in general and the unsavoury impact of the climate change phenomenon in Lagos in particular.
After a successful eight years (two-term tenure), Gov. Fashola will on 29th May, 2015 formally and gracefully bow out. Commissioner for the Environment, Tunji Bello, worked closely with him throughout this period.
"Gone are the days when we could succinctly draw a line between the rainy season and dry season; gone are the days when harvest was predictable and bountiful; gone are the days when select species of certain fish were readily available on the menu table," the governor observed in 2009 at the maiden Summit.
Subsequent events have however proved him right as, for example, when the heavens suddenly opened up on 10th July, 2011 and, for 16 hours non-stop, Lagos experienced a torrential rainfall that is unparalleled in the history of the state. The memory still lingers on in the minds of Lagosians.
Ever since the July 2011 incident, Lagos has embarked on proactive measures to combat flooding by developing an all-year construction, maintenance and dredging of canals and drainage channels, a venture that has, for the third year running, received commendation from the Nigerian Meteorological Agency (NIMET) as the only state in the federation to come up with a comprehensive drainage/de-flooding programme.
Tunji Bello observed that most of the goals and targets set by the summit within the last seven years have been to a large extent achieved.
His words: "High level of greenhouse gas (GHG) emission has been greatly reduced as a result of our numerous greening programmes – as the plants use up carbon dioxide and release oxygen as waste – such that Lagosians now breathe in cleaner air than before.
"The government has also built five Independent Power Projects (IPPs) in Lagos Island, Alausa, Akute, Mainland and Peninsula, leading to the decommissioning of several hitherto active industrial generators across the state, and greatly reducing air and noise pollution as well as conserving and ensuring energy efficiency."