The Federal Ministry of Water Resources says the ongoing construction of 70 solar-powered boreholes in Borno, Adamawa and Yobe states to provide water for host and IDP communities are near completion.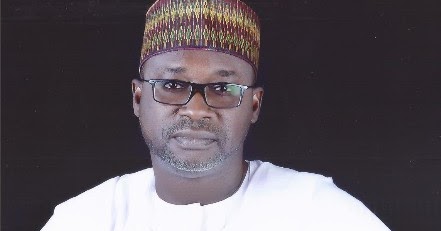 Mr Ibiyemi Olu-Daniels, the Deputy Director, Water Sanitation and Hygiene (WASH) Emergency Response in the ministry, disclosed this in an interview with the News Agency of Nigeria (NAN) in Abuja on Wednesday, May 15, 2019.
He said that the ongoing projects were necessary to complement efforts of the development partners and state governments to improve the lives of the people.
According to him, the ministry is also constructing 106 sanitation facilities in 11 states to scale up hygiene promotion efforts, and overall goal to end open defecation practices.
He listed benefitting states as Kogi, Adamawa, Yobe, Borno, Bauchi, Gombe, Taraba, Ekiti, Ondo, Osun and Oyo.
Olu-Daniels noted that there were plans to construct additional hand-pump boreholes in Borno, Adamawa and Yobe, following the impact of insurgency in the affected states.
He said that plans were ongoing to carry out WASH assessment and coordination and to also inaugurate a WASH in Emergency Working Group in Kano, Katsina and Kaduna states.
He stressed that state governments should key into the Partnership for Expanded Water, Sanitation and Hygiene programme of the Federal Government to ensure that through sector collaboration, all stakeholders would have potable water and sanitation a priority.
He said that cholera prevalence in Nigeria could be achieved with sustained pressure and coordination to see that all stakeholders have their roles to play timely to forestall further spread.
According to him, emergency response plan and coordination will go a long way to fast track humanitarian response to improve lives of displaced persons.
The deputy director added that there was the need for more support for host communities for IDPs, saying facilities were being overstretched, especially on water and sanitation, urging state governments to effectively coordinate and not rely on donor supports always.
He said that with an available budget line on WASH, it would be used to provide assistance immediately and not wait for bureaucratic delays from state governments.
Olu-Daniels, a member of the WASH in Emergency Working Group, said the ministry was testing water quality in its six laboratories across the six geo-political zones.
He said that this would go a long way to promote water quality, saying it was also carrying out mini filtration of existing water schemes through chlorination for the overall goal of promoting access to safe water sources and improved livelihood.
The WASH in Emergency Working Group was established in 2012 when the country experienced serious devastating flood that affected 85 milion people from 14 states.
The group has since remained active, especially in the North-East where IDPs exist and have responded immediately to outbreaks.
The group membership cuts across WASH sector players from Institutions, Development Partners, International and Local NGOs, CSOs responding to WASH issues in the North East, with UNICEF as its co-lead.
By Tosin Kolade