Dr. Rufus Ebegba, the DG/CEO, National Biosafety Management Agency (NBMA) and Founder, Rufus Ebegba Centre For Leadership And Environmental Sustainability (REC), in a message delivered at the Symposium on Idjerhe Pipeline Fire Disaster (22 years after) at the Western Delta University Auditorium, Oghara, Delta State, on Sunday, October 18, 2020, underlined the need for Nigeria to curb its dependence on fossil fuels, deploy better energy sources and promote environmental sustainability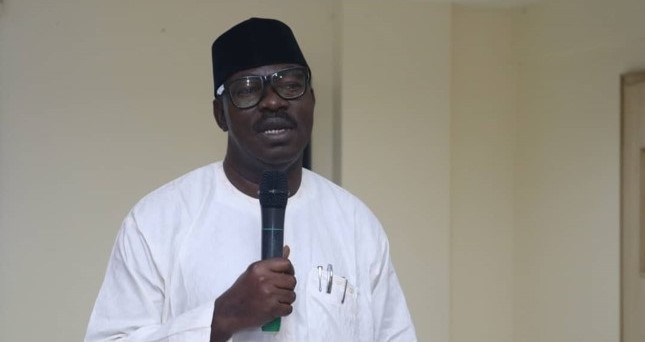 It been exactly 22 years, when the tragedy of immense proportions occurred in Idjerhe Clan comprising 32 communities in Ethiope West Local Government Council of Delta State, Southern Nigeria. This happened when a 16-inch petrol pipeline linking the Warri refinery to Kaduna exploded at Atiegwo, leaving hundreds of villagers dead and critically injuring hundreds in the ensuing firestorm.
Although the utilisation of fossil fuels has enabled large-scale industrial development, on this day, we are reminded how dangerous our dependence on fossil fuels can be. The burning of fossil fuels by humans is undoubtedly the largest source of emissions of carbon dioxide, which is one of the greenhouse gases (GHGs) that allows radiative forces and contributes to global warming.
The symposium, themed "No more Fossil Fuel Disasters in our Lands", channels our minds on the need to deploy better energy sources and promote environmental sustainability. As the Founder and President of the Centre for Leadership and Environmental Sustainability, which focuses on impacting ideal Leadership as well as Environmental Protection, Environmental Pollution management, Environmental Health management, Biodiversity Conservation, Ecosystems Management amongst others, I wish to emphasise the importance of our country transitioning to cleaner energy technologies such as solar and wind which is safer for workers, public health, economic competitiveness, and the environment.
Furthermore, it is imperative that we sustain, empower and promote the exchange of knowledge and technology in this day and age. It is no news that the technological revolutions of the 21st century are emerging from entirely new sectors, based on micro-processors, tele-communications, biotechnology, nanotechnology and a host of other fields.
Biotechnology for example, provides powerful tools for the sustainable development of agriculture, fishery, forestry and medicine. Safe Industrial biotechnology is known to unlock the many benefits of using biomass for energy and biofuels which help to protect the environment and combat global climate change. Therefore, energy sources that promote green economy should be encouraged.
Quite similarly, safe modern biotechnology application produces plants/crops/organisms that can help in bioremediation of water, soil and air including the control of microbiologically influenced corrosion. The National Biosafety Management Agency, to this end, plays her role in safeguarding the health of humans, biodiversity and the environment from all perceived adverse effects that may arise from the products of (modern) biotechnology.
The energy sector of our economy may never be void of risks, however, a move to a bio-based, renewable, low-carbon or even carbon neutral fuels is of central importance to the health of the planet. These efficient and renewable energy technologies promise fewer worker injuries, illnesses, and deaths while generating power more cleanly and protecting public health.
The Rufus Ebegba Centre for Leadership and Environmental Sustainability's mission is: to enhance ideal leadership for a better humanity, for a greater world, working together effortlessly, ensuring safe and protected environment where every one's dignity and interest are supreme. The Centre's Mission is our desire for Nigeria.
I wish to applaud the organisers for hosting this symposium on the 22nd year anniversary of the Idjerhe pipeline fire disaster which is a disaster against humanity. This will, in no small way, honour the lives lost and bring us closer to achieving a sustainable environment and forming a greater love for our fellow men.
It is on this score that I pledge the support of both the NBMA and the Rufus Ebegba Centre for Leadership and Environmental Sustainability to this honourable cause.