No fewer than 13 civil society organisations (CSOs) have resolved to tackle and end  water scarcity in Enugu State, especially within the metropolis.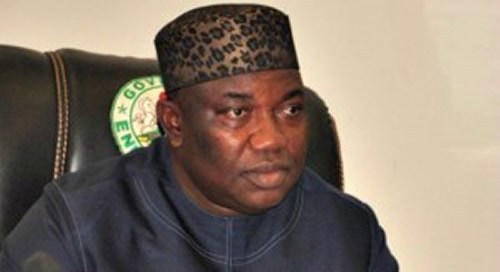 The water scarcity in Enugu metropolis had started for some decades and it became worse due to the growing population.
For over 10 years, the state's water situation became unbearable as residents experienced difficulty in getting water for domestic use and they have to resort to buying from water vendors at exorbitant prices.
The Coordinator of the CSOs coalition, Mr Temple Oraeki, said on Thursday, March 11, 2021 in Enugu, the state capital, that they had resolved to join forces with the state government, residents and development partners to find solution to water scarcity in Enugu State.
Oraeki, who is also the Country Director of Hope Spring Water, said that the coalition was "so disturbed about the water scarcity''.
He said that the coalition was also worried over fear of residents sourcing water from unhygienic sources apart from the strenuousness involved in getting it.
According to him, access to clean drinking water is a prerequisite for healthy living and a fundament human right.
"As such, its availability, quality and affordability should be top priority for the government and all stakeholders in the water sector,'' he said.
The coordinator said that water had remained essential part of human existence and access to water for use was a fundamental right, "more so in this challenging time of COVID-19″.
"The pandemic has established the fact that water is a major factor for a healthy living.
"Almost all humans' daily activities have a relationship with water directly or indirectly.
"The discussion about the availability of water is also as important as the quality and affordability of water.
"Water scarcity in Enugu is not a new occurrence with people walking far distances to get water.
"The quality of the water available to residents is also questionable. Most residents rely on private water suppliers, wells and boreholes for water.
"For a larger group of residents, these options are not within their reach.
"The impact of these challenges is felt more in the rural areas, satellite towns and slums.''
Oraeki said that the perennial water challenge within the state, Enugu metropolis and its environs should be a top priority for the government and all stakeholders in the water sector.
The 13 CSOs coalition will be known as Claim-Your-Water-Right team.
The CSOs that make up the team are Global Society for Anti-Corruption, Daniel Ukwu Leadership Foundation, Town Crier Africa Initiative, Inspire Education Initiative, Impactfield Initiative and LunchBux.
Others are Initiative for Girls and Women Empowerment, WASFID, Radiatus Foundation, Fearless Girls Initiative, Enugu Rotaract Club and The Future Initiative.
By Stanley Nwanosike