The Bill and Melinda Gates funded Synergos for the State Partnership for Agriculture (SPA) programme in Benue State has advocated for food security and nutrition sensitive agriculture in the state.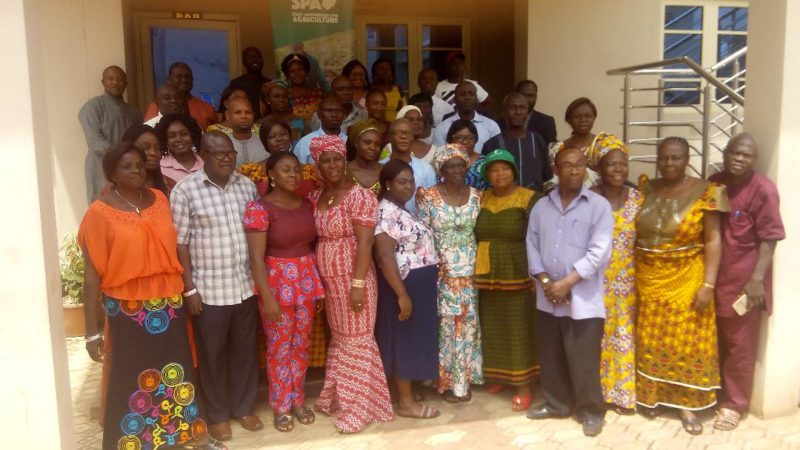 Making this known on Monday, October 16, 2017 at a "Multi Stakeholder Level Dialogue on Nutrition Sensitive Agriculture: Marking the World Food Day in Benue" organised by Synergos in Makurdi, Mr Michael Agon, while advocating for an all inclusive agriculture practice that will support nutrition, stated that all hands must be on deck to enhance food security and encourage nutrition.
According to Agon, the problem of food insecurity and malnutrition should not be apportioned to leadership or government alone but as individuals, all should be change agents and educate the communities on the benefits of maintaining food security and nutrition in the practice of agriculture.
He stressed that Synergos is determined to encourage the Benue community to practice agriculture that would embrace food security and nutrition which will ultimately facilitate growth and development of the populace.
In a remark, Secretary, Benue State Core Delivery Team (CDT), Mr Lucky Izobo, stated that there is need by stakeholders to create awareness on the need to provide food for every person and drive away hunger.
He opined that it is very important and critical to take advantage of the World Food Day celebration to re-awaken selves to the need to drive away hunger as food security is ideal in preserving food and preventing waste.
Stressing further, he stated that agriculture should be sensitive to the needs of the people, adding that stakeholders can contribute to the nutritional needs of the State even individually.
In their separate remarks, some stakeholders who include Mrs Maureen Kajo of Federal Ministry of Agriculture and Natural Resources and Mr Saondo Anom of Paradiso Farms Nig. Ltd., noted that there is enough information available on how communities can improve on food security and nutrition, once utilised.
They added that even graduates need not depend sorely on white collar jobs but, rather, resort to small farms, home organic gardens amongst others to earn a living and prevent hunger.
The World Food Day, a day for action dedicated to tackling global hunger, is held annually on October 16; and this year's theme focuses on Sustainable Development Goal Two (2) – Zero Hunger.
By Damian Daga