It has been a rather long and rough road for the Climate Change Bill in Nigeria as it seems yet to reach Mr President's desk for assent even after scaling the first, second and third readings at the Senate, following passage by the House of Representative in November 2017.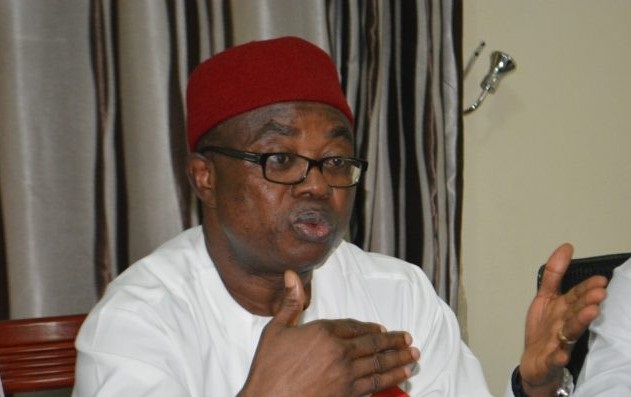 The Climate Change Bill seeks to provide a legal framework for mainstreaming of climate change responses and actions into government policy formulation and implementation. The bill also proposed the establishment of a council to coordinate climate change governance as well as support the adaptation and mitigation of the adverse effects of climate change in the country.
Responding to comments during a panel session at the 11th Annual National Environment Congress by Environmental Rights Action / Friends of the Earth Nigeria (ERA/FoEN) in Port Harcourt, the Clerk/Deputy Director of the Senate Committee on Ecology and Climate Change, Mr. Anthony Azubuike, explained the reason for the prolonged delay in getting the bill to President Muhammadu Buhari for assent.
"As you may know, the bill has passed the first, second and third readings, and was set to be forwarded to the President for assent. However, the legal department discovered some clauses, about five of them, that posed a challenge. Hence, the bill was returned to the two chambers for review. Then, the annual recess by the legislative arm of government further prolonged the processes. Right now, the corrections have been made and the bill is on its way to the President's desk for assent."
Commending the sponsor of the bill, Rep. Sam Onuigbo, who is also the Chairman, House Committee on Climate Change, Mr. Azubuike called on interested parties to display a stronger participation in such process in the future. He further stressed that it is never enough to have a bill in the House but concerned parties must continually lobby and advocate until it is assented to.
The theme of the National Environment Congress by the Environmental Rights Action / Friends of the Earth Nigeria (ERA/ FoEN), held from November 27 to 28, 2018, was tagged "Post-Extractivism: Energy Transition for National Development." It brought key players together to discuss the way forward for energy transition.
By 'Seyifunmi Adebote, Port Harcourt