The Netherland Ambassador to Nigeria, Mr Robert Petri, has urged the Federal Government to immediately commence the cleanup exercise of Ogoniland before the 2019 general elections.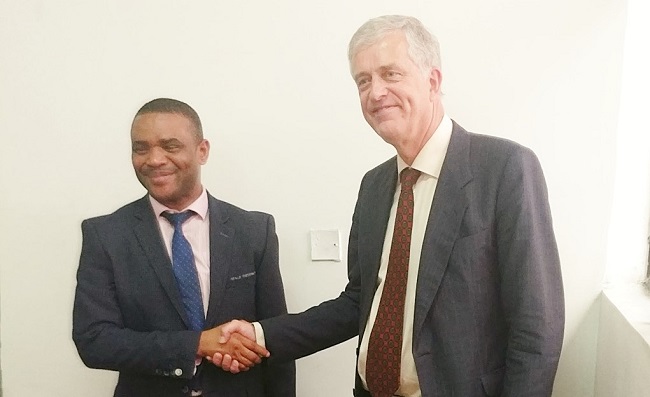 Petri made the call on Wednesday, November 28, 2018 during a fact-finding mission to the Hydrocarbon Pollution Remediation Project (HYPREP) office in Port Harcourt, Rivers State.
He said immediate action on the cleanup would send a strong signal to the world that the Nigerian government was serious with remediation of oil impacted Ogoni communities.
He said: "Things are really happening in Ogoni cleanup, but they are brightly not visible. Government should ensure the independence of HYPREP.
"It is extremely an important project that we hope will commence proper before the elections starts. The whole world is watching."
The ambassador said the cleanup exercise was the largest oil remediation project carried out in a single country.
"This is a large project; that is even the largest clean-up in the whole world. Nigeria is making history with this project which will set example worldwide.
"Though HYPREP's emphasis on community engagement is commendable, but the problem here is that things take a long time to start. HYPREP should keep engaging the people," he urged.
Responding, Dr Marvin Dekil, Project Coordinator of HYPREP, said the agency was ready to commence the cleanup of oil impacted Ogoni communities.
He said the agency had recently concluded its screening exercise that ended in selection of 21 companies to handle the project.
He said: "The 21 companies have been cleared and are ready to be mobilised to site to commence the clean up. The companies scaled through the entire procurement process.
"Also, HYPREP has completed community; technical preparations and compliance to all procurement acts. HYPREP has not imposed anything on the area of livelihood in the communities."
The Federal Government had, on April 28 reiterated its commitment to the cleanup project.
Vice-President Yemi Osinbajo had said at a brief ceremony during which the Ogoni Trust Fund escrow agreement was signed at the Presidential Villa, Abuja, that the present administration would ensure the project was transparent.
"The signing of the escrow agreement is one that shows clearly that not only are we committed to ensuring that the cleanup is done, but also that we are committed to ensuring that it is done transparently," Osinbajo said.
By Desmond Ejibas