The Country Manager of HarvestPlus Nigeria, Mr Paul Ilona, said on Saturday that urbanisation was affecting the dietary diversity of Nigerians.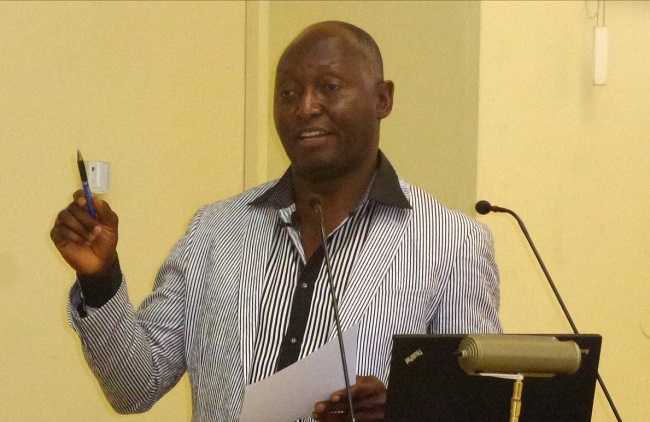 HarvestPlus is part of the Consultative Group for International Agricultural Research (CGIAR) Programme on Agriculture for Nutrition and Health (A4NH).
Ilona told the News Agency of Nigeria (NAN) in Lagos that urbanisation had not been properly managed.
According to him, fruit trees have been overtaken by ornamental trees, affecting the country's nutritional density, hence the need for bio-fortification.
NAN reports that bio-fortification is meant to increase the density of vitamins and minerals in the crop through plant-breeding or agronomy practices, so that when consumed regularly, such crops would generate the required vitamins and minerals for the body.
Ilona said: "Urbanisation is seriously affecting the dietary diversity of Nigerians, and there is need for more nutritious foods that will enhance our capacity.
"We have not done enough to add value to diversifying our foods; we have focused too much on urbanisation.
"In the olden days, on the way from school, you could climb any fruit tree; but we do not have that anymore because fruit trees have been replaced by ornamental trees.
"Ornamental trees are good, but will not add value to our nutritional requirements, which is why I say urbanisation is good, but we have not managed it well."
The country manager said that it had become necessary to add value to the lives of Nigerians, thereby promoting wellness.
Ilona said that the current drive to promote bio-fortified foods was to fight against hidden hunger, which was taking a toll on children and pregnant women.
According to him, the country is over-concentrating on producing carbohydrate foods.
"It is not about how much food you have put into the system; it is the extent to which the food you have eaten meets the desires of the parts of the body.
"According to World Health Organisation (WHO) in 2015, 100 children under age five die; and 6 women of childbearing age die every hour in Nigeria, and this should be a concern to us.
"About 60 per cent of the reasons for their deaths have been attributed to malnutrition," he said.
The HarvestPlus official described hidden hunger as a situation whereby one has eaten, but the body systems did not derive what they required from such food.
"Nigeria has come of age that we should not be hungry again. It is germane to ensure that Nigerians have access to nutritious food," he said.
By Itohan Abara-Laserian