The Global Initiative for Food Security and Ecosystem Preservation (GIFSEP), an NGO, has called on aspirants vying for political offices to include issues of climate change in their manifestoes.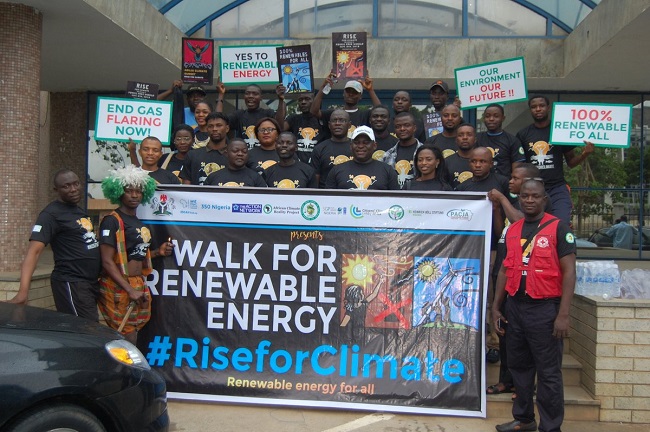 The Executive Director of GIFSEP, Mr David Michael, made the call at the Abuja Climate Summit Walk in Abuja on Saturday, September 8, 2018.
GIFSEP, in partnership with 350 Africa, Global Environmental Facility (GEF) and other relevant NGOs, organised the walk to sensitise Nigerians on the need to protect the planet.
Michael said that his organisation had observed that many aspirants were yet to include the issues of climate change in their programmes.
''This is something that affects our health and the food we are eating, as well as our existence as human beings.
''That is why we are walking to sensitise Nigerians to know that climate change is a real threat to us and the future generations.
''It is a problem that affects all of us without discrimination, although some people and places are more vulnerable to climate change than others.
''That is why people need to drive actions against climate change and send a clear message to the government for it to respond to the will of the people,'' he said.
Mrs Ibironke Olubamise, the National Coordinator, Global Environmental Facility Small Grant Programme (GEF-SGP), urged Nigerians to support ongoing efforts to address effects of climate change.
Olubamise, who said individual efforts were imperative in this regard, urged the people not to abuse food and water consumption.
"If you waste and throw away food, you are contributing to the climate change, and if you are wasting water endlessly, you are contributing to climate change because all these have negative effects on the climate,'' she said.
By Deji Abdulwahab