The Vice Chancellor, University of Nigeria, Nsukka (UNN), Prof. Charles Igwe, has urged Nigerians to value their environment through tree planting and avoid engaging on activities that could destroy the environment.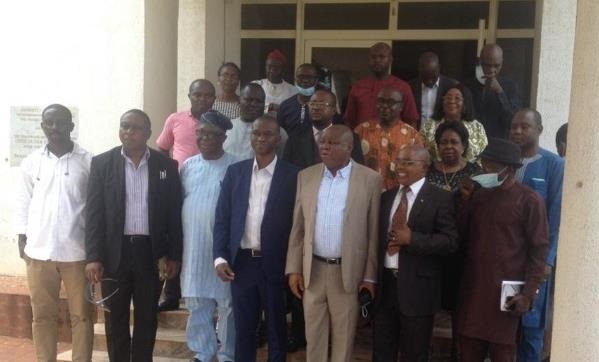 Igwe said this at a one-day workshop, on Role of Journalists in the Quest for Sustainable Environment, in Nsukka, Enugu State.
The workshop was organised by Resource and Environmental Policy Research Centre (REPRC), Environment for Development (EfD) of the university.
He said that trees protected the environment, adding that cutting of trees could lead to environmental hazard in the country.
According to him, there are what we call aforestation and deforestation, aforestation means removing trees and other natural things given by the Almighty God.
"By removing all these natural resources, it can lead to erosion, flooding, climate change causing excessive heat and destroying of our environment.
"We should value and cherish our environment, plant trees and give good maintenance to our natural resources.
"I am not saying that we should not take care of our environment or cut down our trees, no, but when you cut any trees, try to replace it and make sure that it is sustained.
"We should also avoid engaging in such activities that could damage or destroy our environment.
"I know that most public are ignorant of the importance of tree planting and negative effect of tree cutting, so this workshop will create a lot of awareness to entire Nigerians.
"It will help educate the public on how to maintain and keeping the environment clean and healthy," he said.
Igwe advised the participants to listen attentively to ensure that they create effective awareness to the public as the effort would help address environmental challenges in the country.
The Director, REPRC EfD, Dr Nnaemeka Chukwuone, said that the aim of the workshop was to create effective awareness on the impact of climate change and how to address other environmental challenges across the country.
Chukwuone said that the REPRC was established by the university to advance interdisciplinary research, capacity building and policy advocacy on the different dimensions of environmental and resource economics.
He said that the EfD initiative was a capacity building programme in environmental and development economics, focusing on research, policy interaction and academic programmes.
Also, Prof. Emmanuel Oladipo, Chairman, REPRC-EfD, Nigeria, said that Nigerians and Africans generally don't really value the environment and natural resources given freely by God.
According to him, if we value and cherish our environment, we will be able to take good care of both the environment and the resources.
"The kind of human activities we are engaging must be reduce to help the environment to be healthy, relevant stakeholders should work together by letting the public know more about the importance of how to take good care of our environment.
"I think the effort will help the environment to remain healthy and good looking," he said.
Mr Ede Raphael, editor Punch Newspaper, Enugu State, one of the participants, said that the workshop was apt to educate and enrich the knowledge of journalists on environmental challenges.
By Vivian Emoni