The newly appointed President of the Surveyors Council of Nigeria (SURCON), Mr Clement Nwabichie, on Wednesday, October 13, 2021 advised surveyors to approach the National Assembly for laws to enable them use drones in their work.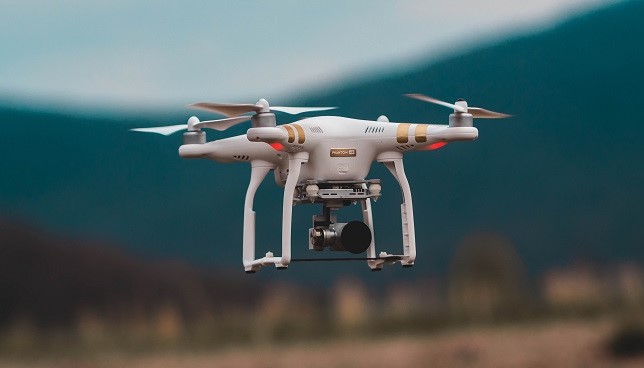 Nwabichie, who was guest speaker, said this while taking questions at the annual professional development workshop and luncheon of the Association of Private Practicing Surveyors of Nigeria (APPSN) a subgroup of the Nigerian Institution of Surveyors (NIS).
The Secretary of the Lagos chapter of the NIS, Mr Adedeji Olarenwaju, had raised alarm over the repeated confiscation of the drones of practitioners, by law enforcement agencies.
Olarenwaju said that drones were technological gadgets needed for getting accurate measurements of areas, in line with global practice, but wondered why security agents usually confiscated them at the airports.
He narrated the ordeal of NIS members who had to travel long distances by road because airport security would not allow their use of drones.
Responding, the SURCON president Nwabichie stressed the need for sensitisation of security agencies, as well as collaboration to secure drone permits.
He called for legislation to ensure surveyors were allowed to use drones for field operations, without fear of harassment or arrest.
He narrated his experience of how, after purchasing a drone, he had to enlighten the security agents on the importance of the gadget for his trade before he could finally board his flight, after a long interrogation.
Nwabichie urged the NIS to begin the sensitisation and approach the Department of State Security to make a case for its members.
"I challenge you (surveyors) over this drone issue, it has to be fought at the national level because it helps our job a lot. It is a need you have identified, let the Association of Private Practicing Surveyors of Nigeria (APPSN) champion it," he said.
Making a presentation on "the importance of using COR station for cadastral survey", Mr Adedapo Fashina, displayed slides of acceptable standards for components and working gadgets, while sharing experience on how to use modern technology and the internet to achieve perfection and precision.
By Grace Alegba