The Federal Government is targeting about 5,000 men, women and children in its free medical outreach aimed at preventing, detecting and treating victims of hydrocarbon pollution in Ogoniland, Rivers State.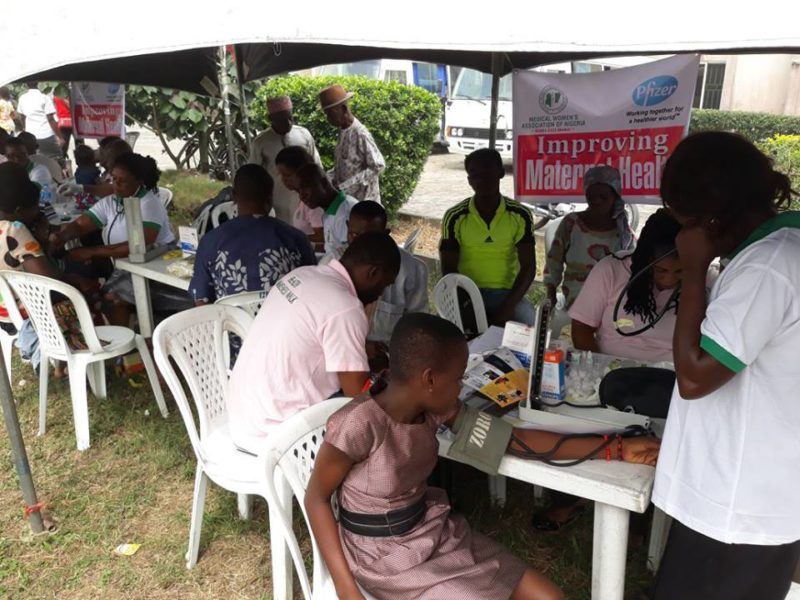 Dr Marvin Dekil, the Project Coordinator, Hydrocarbon Pollution Remediation Project (HYPREP), flagged-off the second phase of the exercise on Friday, December 29, 2017 in Kpite-Tai community, Tai Local Government Area of the state.
He said that HYPREP has concluded the exercise in Khana and would soon begin same exercise in Gokana and Eleme Local Government Areas in compliance to recommendations of UNEP Report on Ogoniland.
"The health outreach is the first step towards the implementation of the initial stage of the Health Impact Study as recommended in the United Nations Environment Programme (UNEP) Report on Ogoniland.
"Health impact study is one of the emergency measures taken by HYPREP to ensure that we are clear about the link between disease pathogens and oil contamination in the area.
"We are mandated to perform three tasks which are to remediate impacted sites; restore livelihood in the communities, and emergency measures – which includes health impact study and water.
"HYPREP would administer screening for various ailments – while at the end of the exercise; the report would be used to do a health record for Ogoni people," he said.
Dekil said the screening would cover malaria, HIV, dental, eye, arm circumference; Random Blood Sugar; Fasting Blood Sugar, weight and height.
He said that pulse and vital signs of residents would also be checked with focus to early detection of diseases.
Besides, the project coordinator said the exercise would offer free surgeries and treatment to residents found with dental and eye impairment.
"Also, free correctional eye glasses would be given to those diagnosed with impairment," he said.
Dekil said that Ministry of Environment recently signed Memorandum of Understanding with the United Nations Institute and Research (UNITAR) to train Ogoni youths and women on skills acquisition.
He noted that President Muhammadu Buhari was fully committed to successful implementation of the UNEP Report on Ogoniland.
The founder of Medical Women Association of Rivers State, Dr Bernadette Korubo, expressed optimism that the outreach would improve health of residents.
She said that most residents of the area suffered severe forms of arthritis, high blood pressure, stroke, eye impairment, waist pain and upper respiratory tract infection.
Korubo said: "These diseases are common here because at this age and time people are still drinking from streams and hand-dug wells especially in an area that is highly polluted.
"This is a public health emergency, and as such government at all levels should as a matter of urgency interface with the community gatekeepers to provide them with pipe borne water.
"We will continue to create awareness to enable them maintain healthy living in the midst of the health challenges caused by decades of oil pollution in Ogoni communities," she said.
The medical practitioner urged the participants to boil their water before drinking while awaiting government intervention in their communities.
One of the beneficiaries, Mr Rapheal Obari, who was diagnosed with low blood sugar, commended HYPREP and called for a quarterly conduct of the exercise.
By Desmond Ejibas