Prime Minister of the United Kingdom, Theresa May, announced on Thursday, September 27, 2018 at the UN General Assembly in New York that the UK would provide £160 million of funding for greener energy systems in developing countries.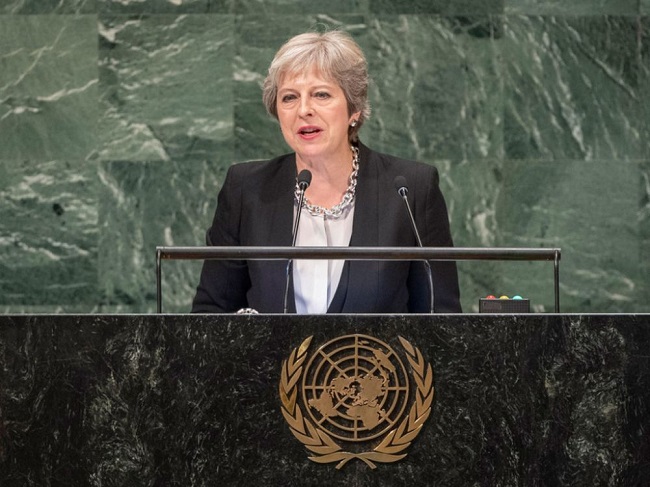 The UK Government has committed to sharing its expertise and help developing countries tackle the global problem of climate change.
At the General Assembly, the Prime Minister set out to provide £60 million to share the UK's technical expertise for green energy.
Claire Perry, Energy and Clean Growth Minister, said: "This £60 million programme could provide the boost they need to begin their own clean growth movements, building economies fit for the future."
The Prime Minister also pledged £94.5 million to focus on the effects of climate change such as providing support to families most affected by droughts in Northern Kenya.
Lastly, £15 million would go towards making it more profitable for companies to buy from smallholder farmers in sub-Saharan Africa, helping to build resilience against rising food demand and climate shocks.
The UK will also join the Carbon Neutrality Coalition to support ambitious action in support of the Paris Agreement's collective goals of net zero global emissions.
Penny Mordaunt, International Development Secretary, said: "When drought strikes in the developing world, it is the most vulnerable communities which are hit the hardest by damage to livestock and crops. I witnessed earlier this year in northern Kenya how the swift support of UK aid and our partners helped households, which would otherwise be at risk of sliding deeper into poverty."
This news follow the World Bank announcing an investment of $1 billion into battery storage for renewable energy in developing countries.
By Rachel Cooper, Climate Action