Monday, March 19, 2018 turned out to be a tragic day as Sudan, the last living male northern white rhino, passed away due to age related complications. The decision to euthanise him was made by the veterinary team from the Dvůr Králové Zoo, Ol Pejeta and Kenya Wildlife Service.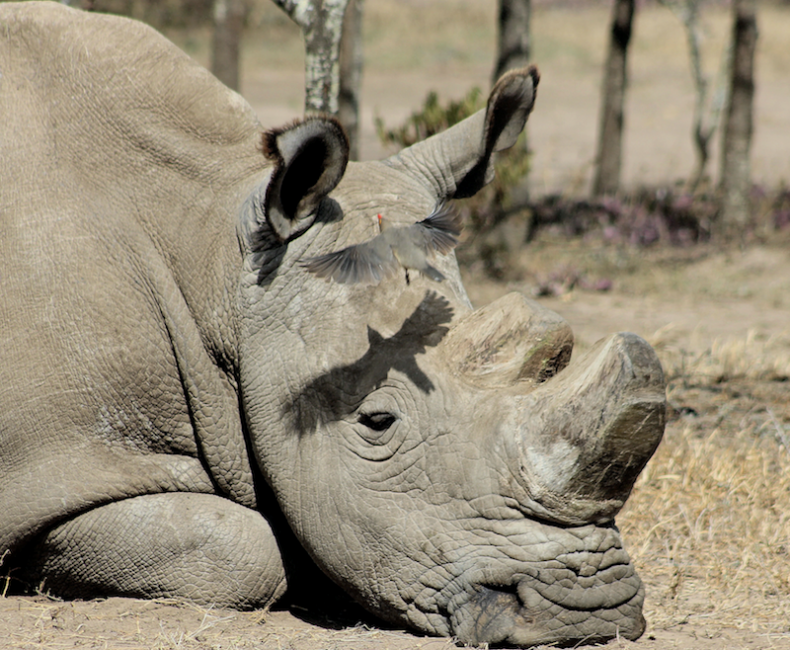 According to the UK-based Save the Rhino International, it is of some comfort that, at the grand old age of 45, Sudan's passing was not at the brutal hands of poachers.
"Sadly, northern white rhinos are functionally extinct. Even if much-hyped innovations like rhino IVF are perfected in the future, it will likely come too late to save this sub-species. The death of the last Northern white rhino is only a matter of time," the group said in a statement.
Save the Rhino believes that the best outcome will be to put efforts and funding – including research into IVF – into saving the species which do still have a chance.
"Sudan's legacy should be one that ensures the same fate does not befall their Critically Endangered Javan and Sumatran cousins," suggested the nature conservation organisation.
Born in 1973, Sudan was a captive northern white rhinoceros who lived at the Ol Pejeta Conservancy in Laikipia, Kenya. He was known for being one of only three living northern white rhinoceroses in the world, and the last known male of his subspecies.