Western countries need to reduce their intake of red meat dramatically if they want to truly tackle climate change. That's according to a new study, published in Nature journal this week, which says beef consumption needs to fall dramatically.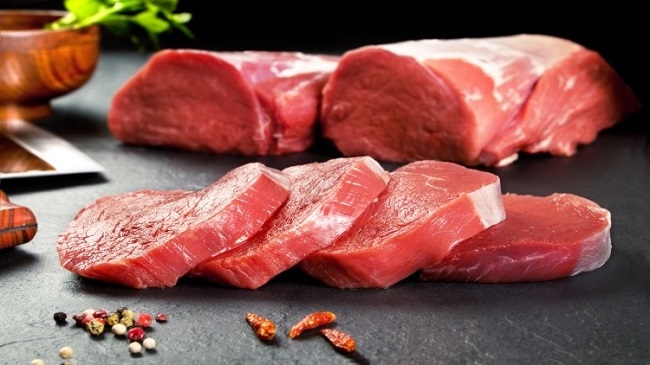 "The food system is a major driver of climate change, changes in land use, depletion of freshwater resources, and pollution of aquatic and terrestrial ecosystems through excessive nitrogen and phosphorus inputs," the study read.
Researchers also said that eating less meat would help the planet cope with a rapidly increasing population. It explained that, by 2050, Earth's population will be 10 billion. The world's global food system is already unsustainable, the study said, adding that a larger population will only make the problem direr.
"Without concerted action, we found that the environmental impacts of the food system could increase by 50 to 90% by 2050 as a result of population growth and the rise of diets high in fats, sugars and meat," Dr. Marco Springmann, one of the study's researchers, told The Telegraph.
The study goes on to recommend that individuals in western countries take dietary changes, relying heavier on plant-based food and protein sources such as beans.
It adds that simply that is not enough. More sustainable methods of agriculture would also benefit the environment, along with a more concerted effort in reducing food waste and improving technology.
"No single measure is enough to keep effects within all planetary boundaries simultaneously," the study explained.
Several other studies have also found heavy reliance on meat-based diets can hurt the environment.
A study published in journal Science in June said that producing feed for livestock, transporting, processing and packaging them all has a sizeable impact on the environment. It said even the "lowest-impact animal products" exceed the impacts of vegetable substitutes.
University of Toronto lecturer Jennifer Sumner, who studies food systems and sustainability, told Global News that curbing meat consumption is a key aspect of combating climate change.
Beyond telling consumers to simply eat less meat, Sumner said governments need to step in.
"They need to step in or put an extra tax on it, a luxury tax almost," she said, adding that certain benefits could also be given to companies and organizations investing in meat alternatives.
But she noted that food is a personal choice – that's why limiting it is tricky and bound to upset people.
"Given the kind of reaction that we have in parts of Canada to things like the carbon tax, I think food is a much more intimate commodity than oil. There's a lot of personal identity tied up in it," she said.
Overall, Sumner said it's about changing the way we look at food and the environment.
Ming Fan, University of Guelph professor who studies sustainable animal production, explained that there is definitely room for improvement when it comes to how meat products are produced.
But Fan said he has trouble agreeing completely with environmental studies that recommend cutting or dramatically reducing animal consumption.
"You need to improve efficiency," he said, explaining that simply getting rid of meat consumption is unrealistic.
Fan also explained that food is a cultural and personal choice, so telling people what to eat or stay away from is a slippery slope.
"I think studies like this sometimes go to the extreme and it gets a little imbalanced," he explained. "I think people should look at the bigger picture instead."
He said that means focusing on having a "balanced diet" and taking several things into account — the environment, health and personal preferences.
Courtesy: Global News