As the nation awaits this year's Seasonal Rainfall Prediction (SRP) courtesy of the Nigerian Meteorological Agency (NiMET) as well as the Annual Flood Outlook (AFO) by the Nigerian Hydrological Services Agency (NIHSA), stakeholders have attempted an appraisal of last year's flood response profile in order to ensure a hitch-free 2016 preparedness.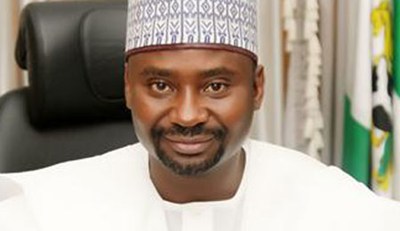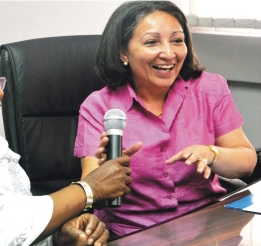 Both the SRP and AFO are analysed to make forecast for flood early warning, early dissemination and action to flood-prone regions and high risk states in the country. The SRP, specifically, gives early warnings to reduce the risk associated with the nation's two extremes of flood and dry spells.
At a three-day forum from February 22 to 24, 2016 at Akwanga, Nasarawa State, officials of the National Emergency Management Agency (NEMA), United Nations Children's Fund (UNICEF), NiMET, NIHSA and State Emergency Management Agencies (SEMAs) attempted to fashion out a fresh early warning and early action mechanism for the nation.
This, they set out to do by reviewing last year's flood prediction, determining what was done right and devising ways to improve on it in the 2016 Annual Flooding Season.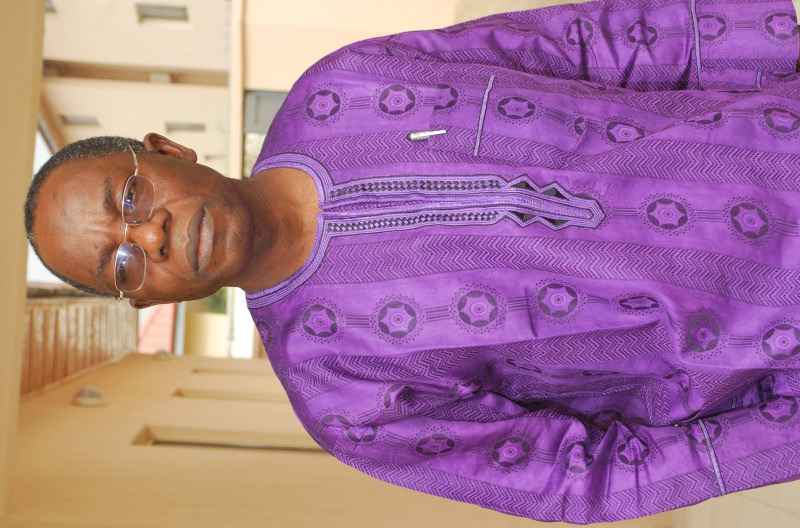 Director-General of NEMA, Alhaji Muhammad Sani Sidi, underlined the need to embark on flood prevention and mitigation measures that, according to him, would ensure free-flowing drainage systems, operation and maintenance of hydraulic structures such as dams and reservoirs which are being adequately controlled by the various dam management institutions in the country.
Sidi, represented by Kayode Fagbemi, Deputy Director (Planning, Research & Forecasting), NEMA, said: "This is yet another occasion for dialogue and in-depth deliberation geared towards improving flood early warning and early action mechanism in Nigeria. With the backdrop of the 2012 unprecedented flood that caused widespread devastation in several states of the country, we can no longer wait until we witness another catastrophe."
He described the event as an informed stakeholder's forum designed to "review our progresses, the challenges we faced and come up with a wise decision as a way forward."
His words: "I would like to note that we need to invest more in Disaster Risk Reduction and gather evidence to enable well-informed decisions to reduce disaster and climate risk as a central element of sustainable development. We also need to recognise the need to work together to achieve the set goals."
The UNICEF Country Representative in Nigeria, Ms. Jean Gough, recalled that, following the 2015 SRP by NiMET, NEMA had constituted a multi-stakeholder committee to examine the implications of the SRP on various vulnerable groups and communities in the country. According to her, UNICEF was part of the committee and also part of the team that supported the Flood Contingency Plan for 2015 for all Flood High Risk States in the country.
"It is in line with such activities that NEMA and the stakeholders have decided to review the Flood Response Profile for 2015 ahead of the 2016 SRP in order to ensure that lessons learnt from the previous preparedness and early warning activities are not lost in the 2016 preparedness," she added.
Gough, represented by UNICEF Nigeria's Monitoring & Evaluation Officer (Emergency Preparedness for Response), Olusoji Adeniyi, stressed that the UN body remains committed to its mandate of protecting the rights of children and women in humanitarian situations "in which flood remains one of the most challenging and the most devastating in terms of nature-induced disasters as it often affects women and children more than any other group in the affected population globally."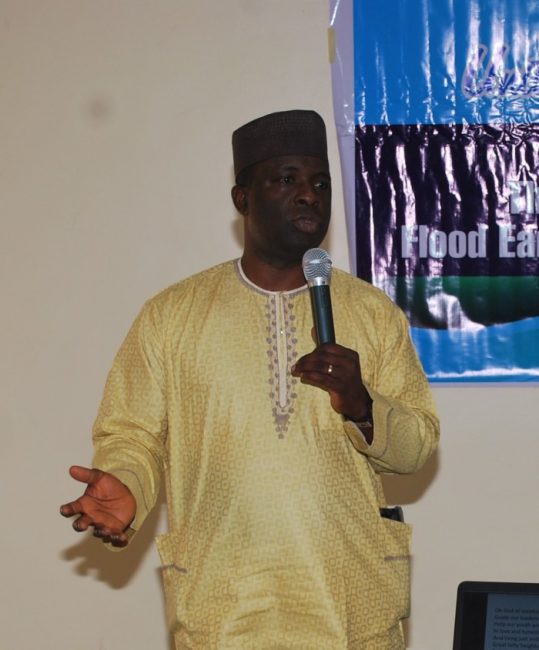 UNICEF's commitment to Disaster Risk Reduction(DRR), she noted, is unwavering and remains one of the core elements of its humanitarian policy. The workshop, she stressed, provides an opportunity for all stakeholders to review their roles and responsibilities, identify challenges and make recommendations towards improved preparedness in the future.
"It is important to note that such recommendations, especially after the serious nationwide floods of 2012, led to several improvements by National and State governments in the high risk states by the introduction of both structural and non-structural risk mitigation and risk control measures in their states resulting in lower casualties and lower disaster loss in the year 2015. This workshop is expected to further make recommendations that will assist the policy makers to further make improvements to processes and assign resources towards improved disaster risk reduction measures," Gough added.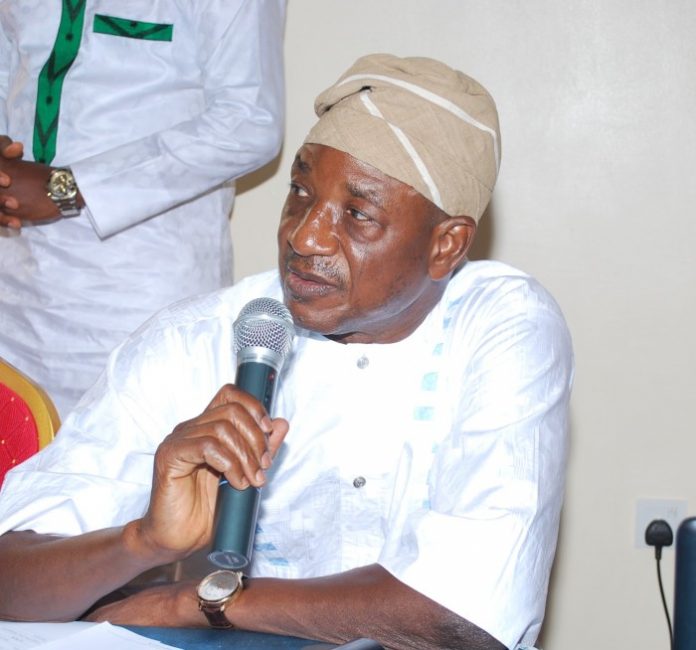 In a presentation, Dr. Emmanuel Adanu, Executive Director, National Water Resources Institute (NWRI), urged government to focus more on preventing disasters than managing it in order to save human, material and financial resources.
For instance, he called on the authorities to actualise the Dasin Hausa Dam, a multi-purpose facility designed to cushion the effect of the Lagdo Dam flooding. Since 1982 when the Lagdo Dam was built in Lagdo town on the Adamawa Plateau in the Northern Province of Cameroon along the course of the Benue River, lowland communities in north-eastern Nigerian states (of Borno, Adamawa and Taraba) especially those located downstream within the River Benue drainage basin are usually flooded whenever water is released from the reservoir.
Following an agreement involving Nigeria and Cameroon in 1980, the Nigerian government was supposed to embark on a similar venture along the course of the river, ostensibly to contain the gushing water released upstream from Lagdo Dam and curb flooding and attendant destruction of property and loss of lives.
Designed in 1981, the site of the proposed dam is the Dasin Village of Fufore Local Government Area of Adamawa State.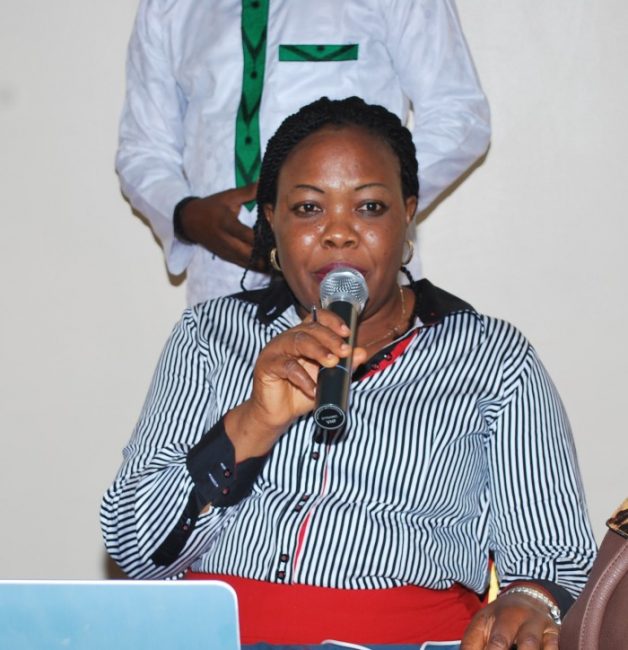 It will be recalled that the release of water from Lagdo Dam in 2012 caused extensive flooding across the border in Nigeria, submerging hundreds of settlements in Adamawa State, killing people and displacing thousands of families. Many were reportedly missing. The entire upper and lower Benue River basin was extensively flooded.
Worst hit areas were in Fufore, Girei, Yola South, Yola North, Demsa, Numan, Lamorde, Shelleng, Michika, Guyuk and Ganye Local Government Areas (LGAs) in the state. Additionally, LGAs in Taraba State such as Jalingo (the state capital), Ardo Kola, Ibbi, Karin Lamido, Wukari, Takum and Lau were affected.
Adanu, erstwhile Director of Dams in the Ministry of Water Resources, said: "Apart from building the Dasin Hausa Dam, government should consider daming some of the tributary rivers feeding the River Benue because this wing contributed most of the water that led to the infamous nationwide 2012 flooding. If such rain falls again, we are going to have a repeat of that situation."
A Marine Meteorologist at NiMET, Glory Onyegbule, described adaptation and/or mitigation measures as the response by disaster managers to tackle the ever increasing frequency and intensity of natural weather and climate hazards such as floods.
She explained that NiMet provides SRP as a critical early warning tool to encourage good planning and assist early action for any predicted extreme weather and climate events during the year.
"The use of the SRP is now known to reduce the impact of these extreme weather and climate events by about 35%, and this can rise further reduced with massive publicity as is being done today," Onyegbule stated.
At the end of the day, participants made observations on issues bordering timely and effective 2015 forecast/prediction, hydrological data gaps, inadequate meteorological data, timely but inadequate dissemination of information, vandalisation of equipment, reduction of instruments' sensitivity to measurements, non-functioning of some data measuring equipment, inadequate coverage of density of hydro-met network of station and untimely release of operational funds by state governments to SEMAs during response activities.
Consequently, the gathering recommended that, amid an enhancement in information dissemination that utilises the new and emerging media, stakeholders should improve its strategies in identifying and involving relevant stakeholders in information dissemination.
While state governments were urged to timely release operational funds to SEMAs, host communities and security agents were on the other hand charged to be involved in the protection of equipment.
Apart from a regular review, update and implementation of contingency plan by NEMA and SEMAs, as well as improve capacity building of stakeholders, the gathering recommended that, besides NEMA, NIHSA and NiMET, the existing task team should be expanded to include critical stakeholders like NWRI, Federal Ministry of Environment, and the National Space Research and Development Agency (NASRDA).