President of the Senate, Dr Abubakar Bukola Saraki, has assured the citizenry of the Senate's commitment to universal access to clean cooking energy in Nigeria. He made the declaration recently in Abuja while hosting  members of the Nigerian Alliance for Clean Cookstoves (NACC), who paid him a courtesy call.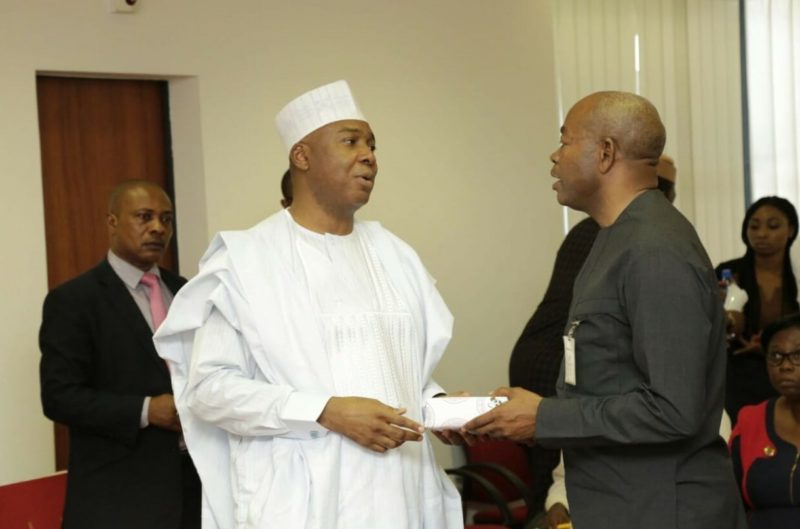 National Coordinator of the NACC, Ewah Otu Eleri, told the audience that over 95,000 Nigerians, mostly women and children, die annually as a result of smoke from the kitchen.
He said: "Smoke from the kitchen is the highest killer of Nigerians, after malaria and HIV/AIDS. Cooking should not kill." He urged the Senate President and other Senators in attendance to support the goal of 10 million clean solutions for delivery to Nigerian households and institutions by 2020.
"Nigeria has all it takes to achieve universal access to clean cooking. Our country is one of the world's largest producer and exporter of cooking gas, known as LPG. Despite that, only about five percent of households in our country use cooking gas," Mr Eleri added.
Daniel Isiocha, a manager with Techno Oil Limited, producers of LPG, disclosed that the establishment is currently constructing a cylinder manufacturing plant in Lagos and has just commissioned the building of a gas terminal.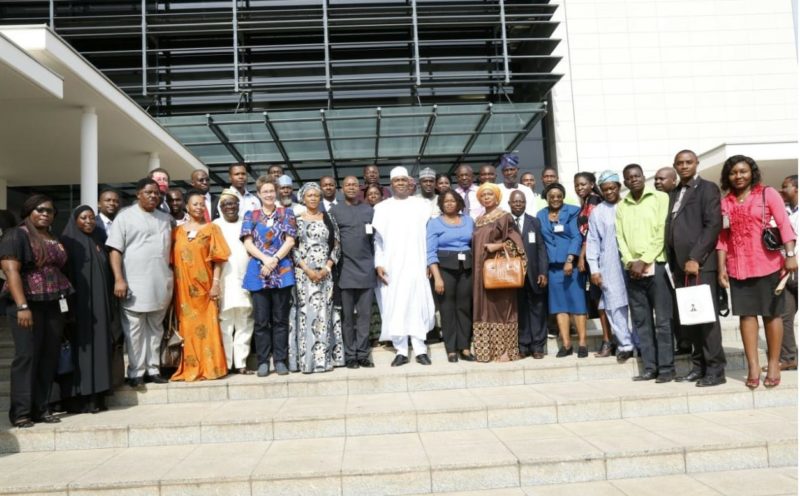 He lamented that the switching cost to LPG is very expensive, even as he urged Dr Saraki to support the use of part of the current spending on kerosene subsidies for LPG. According to Mr Isiocha, this would lower the cost of LPG and ensure more Nigerians have access to clean cooking fuel that is produced locally.
Musa Raymond, Managing Director of Musa Raymond Nigeria Limited, told the audience that his firm produces about half a million clean cooking stoves annually. "With better access to finance and stronger demand, especially from government-owned facilities such as schools and prisons, my company can produce millions of stoves and employ more Nigerians. Access to finance is the biggest challenge," he disclosed.
Addressing the Senate President, Adako Kwanashie, a clean clean cookstoves entrepreneur based in Kaduna State, told the story of his small stove producing company. "I employ five local artisans, mostly potters and metal workers. If the government had facilitated more demand for our products, for instance through an awareness campaign, we will sell more stoves and can employ up to one hundred young people," he explained.
He added that small clean cooking businesses require a supportive policy environment to expand the market for cleaning cooking in the country.
With the Senate President were Senator Oluremi Tinubu (Chairman, Senate Committee on Environment and Climate Change), Senator Sam Egwu (Chairman, Senate Committee on Industry) and Senator Rose Oko (Member, Senate Committee on Environment and Climate Change).
In his response, Dr Saraki assured the NACC delegation that clean cooking was close to his heart. "At the Senate, we shall step up actions to expand access to clean cooking. It is a fact that, apart from saving lives, the use of clean cookstoves would also help to create jobs for our people. We are particularly happy that the Nigerian Alliance for Clean Cookstoves is focusing on made-in-Nigeria cooking solutions," he said.
The Senate President promised to work with his colleagues in the Senate to explore opportunities to use legislation to expand access to clean cooking energy in the country. According to him, himself and his colleagues would work to promote made-in-Nigeria clean cooking products. He urged Senator Oluremi Tinubu to work with NACC to determine the kind of actions the Senate can take to support the goals of the Alliance.