"Our communities are full of law-abiding, if impoverished, residents of Lagos State. We belong to the city and have a right to the city as well as right to shelter and to livelihood. Forced eviction is not only unlawful, but ineffective. It will also not solve whatever problem your administration hopes to solve. It will not set Lagos on the path to being a global megacity. The only path to real megacity is to embrace the urban poor and partner with us to find lasting solutions to challenging urban problems such as security and development."
Those were the compassionate yet somewhat defiant words of waterfront and slum dwellers in a recent correspondence to Governor Akinwunmi Ambode of Lagos State over the latter's decision to demolish shanties along the state's shorelines.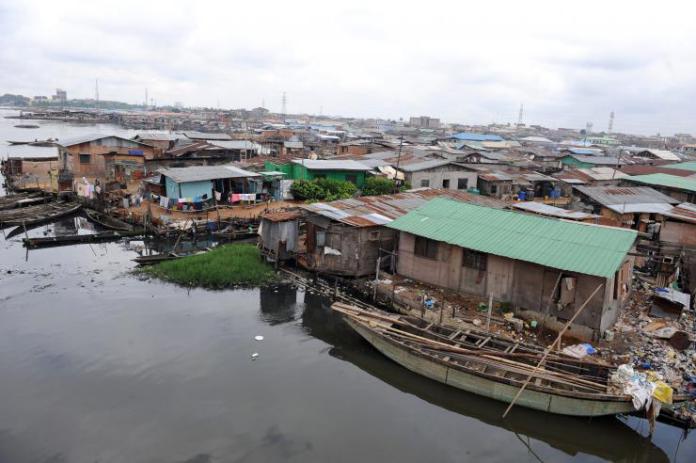 The government move is coming in response to the recent kidnappings in the state, some of which were carried out through the waterways. A fresh incident featured the kidnap of school children and staff of the Lagos State Model College, Epe.
Governor Ambode, who gave the order during an inspection tour of state projects, said government was poised to go all out against kidnappers through tougher legislations.
He said: "Most of the issues that we have with kidnappings are actually being brought up by those who are illegal settlers by the waterfront. We will commence demolition of all the shanties around the creeks in Lagos State and also around our waterways in the next seven days. We will not allow a few set of people who come into Lagos and stay on our waterfront illegally and then use it as anopportunity to kidnap our people.
"I believe that the era of kidnapping has come to an end. We are going to review our laws and I can tell you sincerely that we will deal with kidnappers squarely in Lagos from this moment onwards."
But the governor's statement and resolve have apparently not gone down well with the over 70 waterfront settlement communities in the state, who have come together as a group to resist the open threat to their livelihoods and places of abode.
In what looks like a damning letter to the governor, the waterfront dwellers, operating under the aegis of their umbrella body, the Nigeria Slum/Informal Settlements Federation, have denounced the governor's announcement (made on Sunday, October 9, 2016), and even demanded an immediate retraction of the seven-day notice given to them.
Part of the letter, titled "Demand for immediate retraction of seven-day notice to waterfront communities across Lagos State" and dated Tuesday, October 11, 2016, states:
"With due respect your excellency, we a movement comprising the poorest residents of Lagos State from over 70 informal settlements – and ever growing.
"We have come together knowing that our unity is our strength, to seek partnership with government to protect our dignity and bring development to our community.
"Consequently, and with heavy hearts we hereby denounce your excellency's announcement of 9 October and demand official, immediate retraction. We have no choice but to suspend all dialogue until such notice is retracted.
"Should this notice not be retracted by end of the day on 12 October 2016, we shall use this medium to inform your excellency that we will be embarking on mass protest across the state."
The letter was endorsed by representatives of communities such as Ofin (Ikorodu), Itun Agan, Tomaro, Baiyeku (Ikorodu), Ajagbe Sari Iganmu, Mosafejo Oworonshoki, Oko Agbon, and Irede.