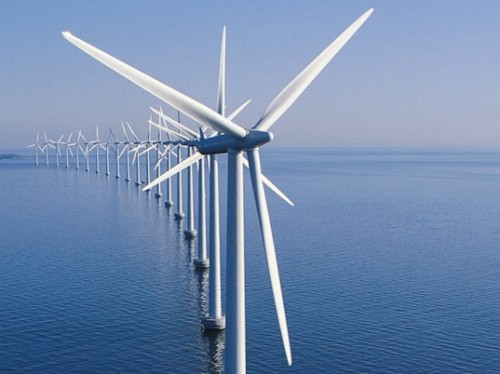 Energy is the Golden Thread that connects economic growth, social equity and environmental health. – Ban Ki Moon, UN Secretary General
…Energy is a prerequisite for sustainable rural development. – UNESCO
Energy touches everything…Our mantra going forward is very simple: converting commitments to kilowatt hours for real people. – Kandeh Yumkella
If the only future we can see for villages is to turn them into towns, it would be no future worth aspiring for, considering the shape our towns are already in. – Prof. Krishna Kumar
No single cause can be identified to explain Nigeria's poor economic performance over the years than the power situation. It is a national shame that an economy of 180 million generates only 4,000MW, and distributes even less. Continuous tinkering with the structures of power supply and distribution and close on $20b expanded since 1999 have only brought darkness, frustration, misery, and resignation among Nigerians. We will not allow this to go on. Careful studies are under way during this transition to identify the quickest, safest and most cost-effective way to bring light and relief to Nigerians. – Muhammad Buhari, President of Nigeria
Nigeria's over-dependence on hydro power for her energy sources has had negative impact recently. Her energy crisis deteriorated a few days to the country's last general elections, when the agency responsible for regulating the operations in electricity sector, the Nigerian Electricity Regulatory Commission (NERC), disclosed that, of the nation's 23 power hydro power plants, only five were functional.
The development resulted in not only power crisis but also affected the country's economic activities. Fuel supply nearly became zero. Even fuel-dependent generators, upon which Nigeria has been running her economy in the past 16 years, could not function. Banks in the country cut their normal hours of operation from eight hours to five, closing each day at 1pm.
This almost grounded the economy.
It got to that point when the Permanent Secretary of the Federal Ministry of Power, Godknows Igali, along with the outgone Power minister, Chinedu Nebo, told former Vice-President, Namadi Sambo, of the alarming epileptic electricity supply across the country. Of the 4,800 megawatts (MW) of electricity supply being enjoyed by the country, according to Igali, only 1,327MW was being generated. This is too low for a supposed Africa's largest economy.
He enumerated that most key power plants in the country had epileptic performance and had, therefore, shut down. Those affected included the ones located in at Utorogu, Chevron Oredo, Oben gas-fired power plants, as well as Ughelli and Chevron Escravos power plants. Also included were the National Integrated Power Plants (NIPPs), including Nigeria's largest power plant at Egbin, Olorunshogo 1 & 11, Omotosho 1 & 11, Geregu I & 11, Ihonvor and Sapele on the western axis and Alaoji on the eastern end.
Attributable reason for the inability of these hydro power plants to generate electricity is "shortage of gas supply to the thermal plants, with one of the hydro stations faced with water management issue. This has led to loss of over 2,000 megawatts in the national grid," Sam Amadi, Executive Chairman of the Nigerian Electricity Regulatory Commission (NERC), had said.
Of worry was the Abuja Electricity Distribution Company (AEDC), to which the Shiroro Power Plant reduced the level of electricity supply to Abuja zone to just 15 MW from less than 200MW daily. Abuja is Nigeria's Federal Capital City. This development is ridiculously mean, considering Nigeria's position as an economy upon which other African countries depend.
This development calls for Nigeria's rethink on energy to be directed at renewable energy sources, which include "sunlight, wind, water, biomass, tides and geothermal heat," says Yusuf Ganda, a solar engineer with Sokoto Energy Research Centre.
"A total of 1.5 billion individuals (a quarter of world's population) are without electric power, mostly concentrated in Africa and South Asia," said a source.
In a recent presentation at the World Conference of Science Journalists (WCSJ) in Seoul, South Korea, the Project Leader of Smart Villages Initiatives (a not for profit organisation), Dr. Bernie Jones, said: "Energy means food security, democratic engagement, health and social welfare, education and local business that brings about integrated development." This, he stated, is because the access to energy brings about them with ease.
According to him, while solar home systems are now being used "for micro-enterprises – mobile phone charging, hairdressing, guest houses, village cinema and entertainment in Tanzania (East Africa)," micro hydro is being used in Sarawak (Malaysia) to provide 24-hour, round-the-week of electricity "to supplement power of district health centre."
This is the same in India where solar water pumps are used to irrigate without grid-determined hedging.
Smart Villages Initiatives is evaluating how to deliver energy access to rural communities in Africa, Asia and Latin America.
In order to meet the growing energy demand, especially in rural areas, exploration of alternative energy sources becomes imperative. Also, in order to check rural-urban drift, renewable energy is important in improving energy access, especially for rural dwellers.
That renewable energy is making impact in rural areas in developing countries in areas for households, lightening and entertainment. This is enough for African nation's, especially Nigeria to follow suit. "The 'productive uses' of renewable energy can increase incomes and provide development benefits to rural areas," said Ganda.
The German Development Bank-KFW's recent allocation of N34,600,000,000 to advance renewable energy efficiency projects and technical assistance for the Nigerian power sector is a welcome development. It will go a long way in addressing the need for Nigeria to think of alternative energy sources that would provide more reliable power sources, for even the rural populace.
Nigeria's renewable energy sources are abundant but untapped. Held as responsible for the development, which must be looked into by Nigerian government, include "policy and regulation, financing and investment, public awareness, quality and standards, poor resource database, etc." These have stood as impediment for access to renewable energy in Nigeria.