The National Animal Production Research Institute (NAPRI) has called on Federal Government to save the institute from total collapse due to loss of high-priced and breaded animals.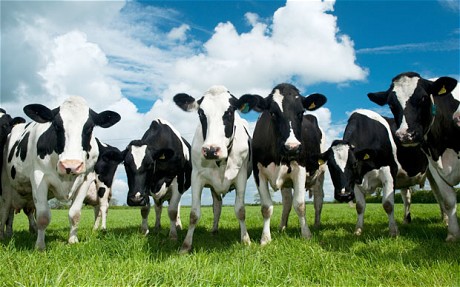 Prof. Clearance Lakpini, the Executive Director, NAPRI, Zaria made the call on Tuesday, January 22, 2019 in a telephone interview with the News Agency of Nigeria (NAN) in Abuja.
He said that the institute was running the risk of losing high-priced and breaded animals that had been selected over decades for desirable productive genetic traits.
Lakpini said that a large population of various species of livestock and poultry that must be fed and maintained daily to be in good condition for research and production in the institute "are feeling the heat''.
The executive director said that unfortunately the institute was faced with series of challenges affecting its activities as a research institute.
Lakpini listed some of the factors to include inadequate, obsolete equipment and untimely release of funds to the institute which made planning inefficient and ineffective.
"The institute's production capacity and potential are limited because of dilapidated and inadequate infrastructures, if you look around you will see that many of the animal pens and handling facilities we are using are those we inherited since 1928.
"Yet we are trying to make our impact felt but imagine a farm machinery of over 30 years in this modern age of high technology, how much success can be achieved,'' he said.
Lakpini said that for the institute to be relevant internationally in its fields of specialisation and carry out its mandate, it must be abreast with the trends through adequate funding.
"The institute urgently requires easy access to modern technologies that include molecular biology, Stem Cell Culture Analysis, production of fodder by hydroponic technique and Multiple Ovulation and Embryo Transfer (MOET) to meet any emerging challenges,'' he said.
He said that the institute produced the first genetic product in Nigeria, which had since become one of the best chickens in the world called the "Shicka-Brown''.
"It is named after Shicka where the institute is in Zaria and has suffered a great setback in production and distribution.''
Lakpini said that a strain of layers chicken resistant to prevailing diseases were dominant in and around the country, had been certified by the institute to be of high quality at different agro-ecological zones.
According to him, they are capable of laying not less than 300 eggs in a laying circle unlike in exotic breeds where acclimatisation is difficult.
He said even though the Shicka Brown chicken "is in high demand across the country, yet the institute cannot meet the demands because of the low incubation capacity of the institute.''
Lakpini said that the incubators were very obsolete and the total incubation capacity "is 38,000 eggs per hatching period''.
"The development of Shika Brown is so unique that it is good for egg-laying chicken and takes between 18 and 24 weeks to reach full maturity to begin laying eggs.
"The unsteady powers supply is another major problem, because when you incubate the eggs for hatching, there must be steady power supply and doing this with the generator is always consuming a lot of diesel, and it is a major challenge.
"As at now, there is just one customer with the demand of getting 200,000 to 300,000-day-old chicks and we cannot meet such demands as a result of obsolete equipment and lack of funds,'' he said.
By Hawa Lawal