The release of two reports last week providing updated information on the level of ambition of national climate plans around the world and the amount of climate finance provided and mobilised are the cause of concern for the least developed countries.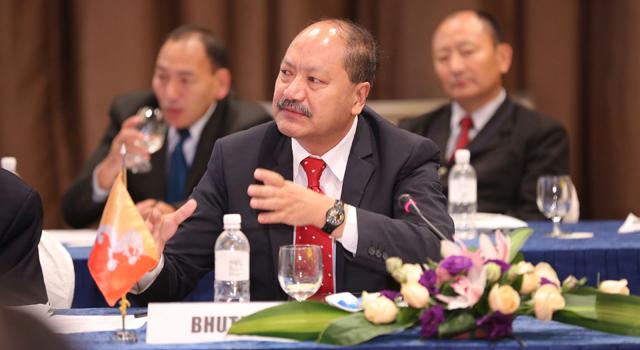 As world leaders meet at the UNGA, Mr Sonam P. Wangdi, Chair of the Least Developed Countries (LDCs) Group in climate negotiations, said: "Developed countries must take the lead in responding to the global climate crisis, demonstrate solidarity, and fulfil their commitments under international agreements. The least developed countries are worst affected by climate change despite contributing the least to its cause. Rich countries with greater responsibility must urgently make deep cuts to their emissions, and scale up support to developed countries for addressing climate change."
UN Climate Change's NDC Synthesis report released last Friday found that, while the IPCC has made clear that limiting warming to 1.5C will require the 2030 greenhouse gas emissions level to be a 45% reduction from the 2010 level, existing NDCs will instead lead the world to a 16.3% increase.
Responding to the report, Mr Wangdi, said: "There remains a frightening gap between the current trajectory of global emissions, the emissions reductions planned, and the emissions reductions needed to limit warming to 1.5C. Deeper emissions cuts are urgently needed. This will require a swift, just transition away from fossil fuels and rapid changes across all aspects of society.
"It's also concerning that the predicted level of greenhouse gases in 2030, which is well above the level needed to limit warming to 1.5C, includes emissions reductions in developing countries that are conditional on finance, given that climate finance provided remains far from adequate."
On the same day as the NDC Synthesis Report, OECD published its latest report on annual climate finance provided and mobilised by developed countries, showing that climate finance mobilised by developing countries remains far short of commitments made.
Mr Wangdi said: "Over a decade ago developed countries committed to mobilising $100 billion in climate finance annually by 2020, but we are yet to see that delivered. Funds provided fall far from meeting the needs of our countries and our people, and the shortfall is costing lives and livelihoods.
"Developed countries delivering on their decade-old commitment for climate finance to support vulnerable countries to adapt to climate change impacts, build resilience, address the loss and damage it causes, and leapfrog to low-carbon development pathways will be critical for building trust and accelerating the global response to climate change."