The International Union for the Conservation of Nature and Natural Resources (IUCN) may ban gillnet fishing in the bid to save the vaquita from extinction. Similarly, restrictions may be placed on trading pangolins.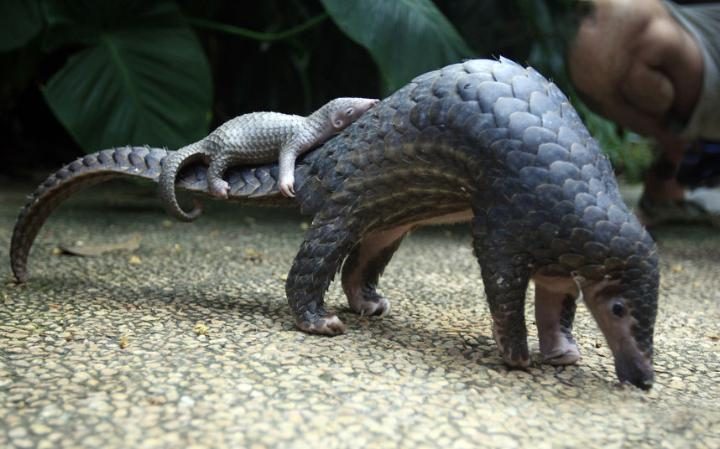 A species of porpoise only found in the Gulf of California in Mexico, the vaquita, according to scientists, may become extinct by 2022 if harmful fishing practices such as the gillnetting continue.
The vaquita, the smallest of the seven species of porpoise, is considered the most endangered marine mammal in the world. Porpoises are small toothed whales that are very closely related to oceanic dolphins.
Gillnetting is a common fishing method used by commercial and artisanal fishermen of all the oceans and in some freshwater and estuary areas. The gill net is composed of mesh large enough for a fish to poke its head through but small enough to catch the fish behind its gill covers.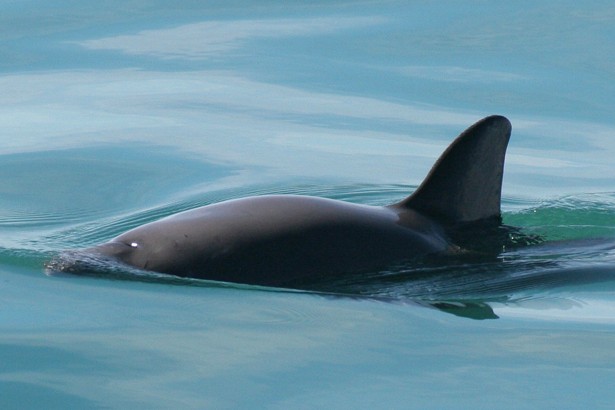 Pangolins are mammals that inhabit tropical forests, dry woodlands and the savannah. Conservationists have over time battled to save the critically endangered, scales-covered creature, which is believed to be the most illegally traded animal in the world.
But a ray of hope has emerged for these animals, thanks to the first global conservation priorities set on Tuesday by conservationists at the IUCN World Conservation Congress taking place in Honolulu, Hawaiʻi, USA. Essentially, these priorities set out to limiting illegal trade in threatened species, promoting nature-based solutions to climate change and accounting for biodiversity conservation in the development of renewables are among
Some 85 motions were adopted by IUCN's 1,300 government and civil society Members – following the first-ever electronic vote cast in August 2016. Another 14 global conservation issues will be debated and voted on over the next few days at the IUCN Congress, including advancing the conservation of the high seas, mitigating the impacts of oil palm expansion on biodiversity, protecting primary forests and closure of domestic markets to all ivory sales.
"The new electronic voting system has made the already democratic institution even more democratic," says Enrique Lahmann, IUCN Congress Director. "By giving IUCN's government and NGO Members time to reflect and arrive at convergence on critical issues such as illegal wildlife trade, we have used technology to boost the governance of nature."
Members have urged for restrictions on trade in threatened pangolin species to exceptional cases only, as defined by the Convention on International Trade in Endangered Species (CITES). Despite current protection measures at the global and local levels, the species' survival is at risk due to overexploitation, illegal trade and degradation of its habitat.
Unsustainable fisheries were the focus of another decision drawing attention to the imminent extinction threat facing the Critically Endangered vaquita in Mexico. IUCN's government and NGO Members have urged for a permanent ban to gillnet fishing throughout the entire vaquita range in the Pacific Ocean. The vaquita is the bycatch of fishing of totoaba.
Members of IUCN have also defined nature-based solutions as actions that protect and manage ecosystems, while effectively addressing societal challenges, such as food and water security, climate change, disaster risk reduction, human health and economic well-being. The concept of nature-based solutions is particularly relevant to the achievement of Sustainable Development Goals (SDGs).
Renewable energy has been the focus of two decisions adopted by IUCN Members, who have encouraged governments to implement energy efficiency and renewable energy plans, taking into account biodiversity conservation. IUCN Members also called for enhanced efforts to minimise the impacts of offshore renewable energy technologies on marine life.
IUCN Members have also called for attention to the increasing use of 'synthetic biology', whose implications on biodiversity and human well-being remain unclear. According to the decision, the international conservation community needs to assess this emerging field and its impacts.
Motions are proposed by IUCN Members every four years to set priorities for the work of IUCN – a unique membership union gathering 217 state and government agencies, 1, 066 NGOs, and networks of over 16,000 experts worldwide.