The Environmental Rights Action/Friends of the Earth Nigeria (ERA/FoEN) has described Lagos State Government's establishment of special courts to prosecute illegal water service providers as a cover for promoting water privatisation.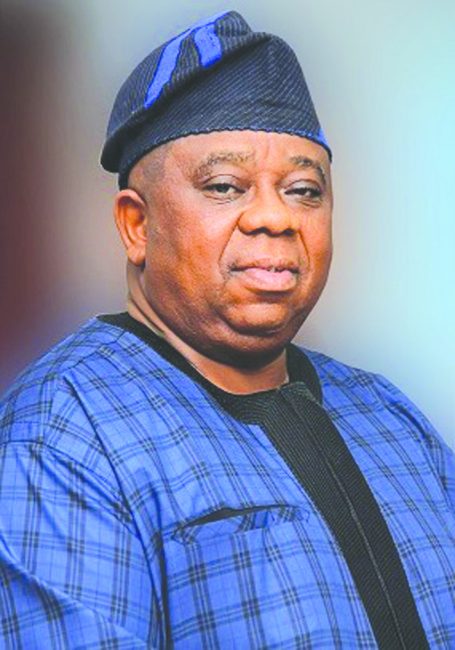 The ERA/FoEN position is coming on the heels of media reports which indicated that Dr. Babatunde Adejare, the state Commissioner for Environment, announced the introduction of the courts at a two-day retreat organised for officials of the water sector, which had as theme: "Towards achieving a safe and sustainable water sector in Lagos State".
Adejare, who was represented by Babatunde Hunpe, Special Adviser to the Governor on The Environment, dismissed reports that the state planned to privatise water but added that a "public-private partnership" was necessary. He also said government was not pleased with giving bail-outs to the Lagos State Water Corporation (LSWC) because of non-payment of water bills by water consumers.
However, in a statement issued on Tuesday in Lagos, ERA/FoEN said the establishment of the water courts is an "unacceptable" violation of the rights of Lagos citizens to water and has no legal backing anywhere in the country.
ERA/FoEN Deputy Executive Director, Akinbode Oluwafemi, was quoted in the statement as saying: "We find this development totally absurd. Criminalising the right of people to source for water when government has consistently failed to live up to its responsibility is simply scape-goating and passing the buck. There is no edict existing or in the works that allows any state government to set up a court for punishing anyone who has decided to provide water to his neighbour free.
"In the layman's understanding, what this means is that anybody in our communities that carries a jerry-can of water from one house to the other is going to be accused of violating the law and sent to jail. This is absolutely disturbing."
Oluwafemi frowned at references to already budgeted and appropriated funds to the LSWC as bail-out, insisting that Adejare's description of appropriated funds as rescue connotes that the state government has converted the Corporation into a private enterprise whose statutory due in the state budget is now called bail-out.
The ERA/FoEN boss described as offensive the act of Lagos State Government using its resources to establish a "special court" to apprehend people attempting to provide other people with an essential human need, and to prosecute them. He added that Lagosians are not the problem that needs to be solved.
"The proper move for the state government would be to invest financial resources in strengthening the public water system so more people can have access to water. After all, of what use is government if it is not protecting basic human rights, like water? What Adejare calls an undesirable 'bail-out' is in fact the proper role and responsibility of government."
He stressed that the "Our Water, Our Right" campaigners who have staged various protests across the state to reject water privatisation reject the water courts and still remain resolute in rejecting all forms of water privatisation, semi-water privatisation or so called Public-Private Partnerships.
"What Lagos residents have consistently asked for and will not negotiate is informed and active participation in developing plans to achieve universal access to clean water. The solution remains within the realm of public control. We are unequivocal that the so-called water courts are a gross violation of our right to life," he insisted.