Pakistan braces for worst flooding in decades as heavy monsoon rains may submerge cities and cause rivers to burst their banks, weather and disaster officials warned on Tuesday, June 28, 2022.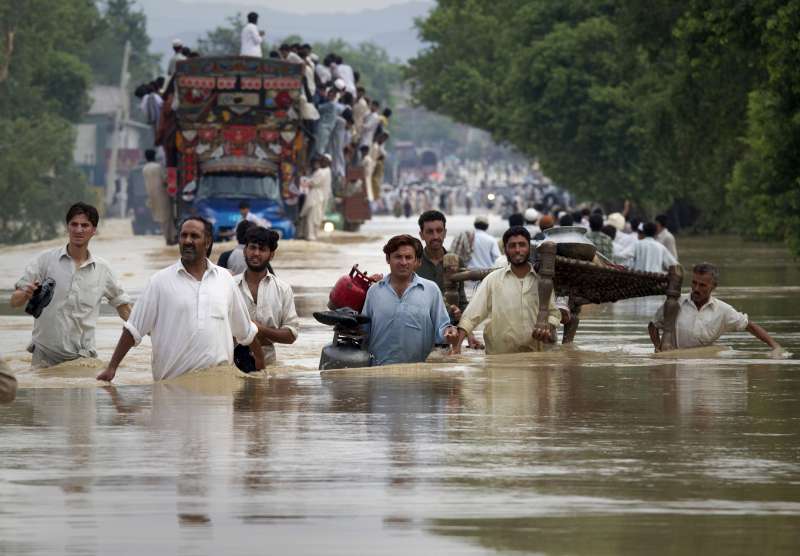 The monsoon season due to start next week would trigger heavy rainfall in the Himalayas, the catchment area of several rivers that flow through Pakistan to the Arabian Sea.
Pakistan's Chief Meteorologist, Sardar Sarfraz, told dpa from the southern city of Karachi that this could be the worst monsoon season in decades.
He said rainfall could be as much as 30 per cent above the July to September average over the past three decades.
The national disaster management agency said it had put its operations on high alert causing thousands of vulnerable people to need to be taken to dry ground.
"We will deploy thousands of rescuers, volunteers, helicopters and boats and seek help from the military as well," an agency official said in the capital Islamabad.
The warning comes a week after a spell of heavy pre-monsoon rains killed around two dozen people, blocked highways and disrupted air traffic.
Pakistan is ranked eighth in the list of countries most vulnerable to climate change, Climate Minister Sherry Rehman said.
Hundreds of people die in Pakistan and other countries across densely-populated South Asia every year during the rainy season.