A don, Dr Tajudeen Amusa, who is of the Department of Forestry Management, University of Ilorin, has called for aggressive tree planting by all Nigerians to boost afforestation.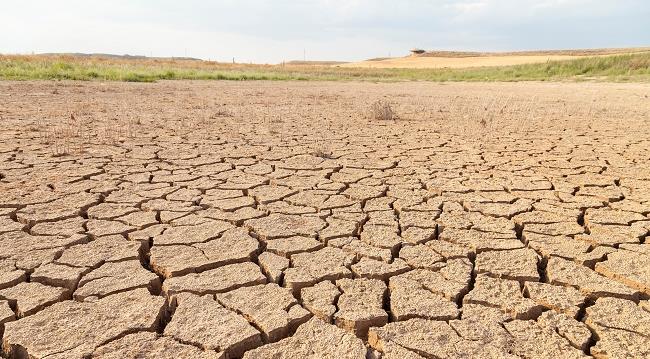 Amusa also urged government at various levels, individuals and communities to encourage tree planting in order to fight land degradation.
He made the call on Tuesday, June 28, 2022, while speaking with newsmen in Ilorin, the Kwara State capital, on measures to combat desertification and drought.
The don further called on the government to put measures in place that would mitigate the effects of drought on mankind.
"Desert and drought are natural occurrences and could be aggravated through deforestation, overgrazing and bad irrigation practices, hence the need for individuals, communities and governments to encourage tree planting to fight land degradation,'' he said.
Amusa noted that the negative effects of desert and drought in the Northern part of the country had led to the movement of people and animals down South, which often results in farmers-herders clashes.
The senior lecturer observed that due to the danger of desertification, the United Nations in 1994, set aside June 17 as World Day to Combat Desertification and Drought.
He explained that the day was to lay emphasis on the importance of early action to avoid disastrous consequences for humanity and the ecosystems.
Amusa stressed that, by 2050, droughts may affect over three-quarter of the world's population.
"More than 2.7 billion people are already facing water shortage, with 11.7 million deaths.
"Although there would be need for industrialisation and urbanisation, the wellbeing of the environment must be put into consideration, hence proper town planning should be prioritised,'' he said.
According to the United Nations Children Fund (UNICEF), no country is immune to drought, hence by 2040, one in four children will be living in areas with extreme water shortages.
Besides, Amusa advocated integrating land and water management to protect soils from erosion, salinisation and other forms of degradation.
He said government and citizens must protect the vegetative cover, which can be a major instrument for soil conservation against wind and water erosion.
"There is the need to turn to alternative livelihoods that do not depend on traditional land uses, such as dry land aquaculture, greenhouse agriculture and tourism-related activities.
"This is less demanding on local land and natural resources, and yet provides sustainable income,'' he advised.
By Fatima Mohammed-Lawal