Africa is heading down the wrong road in its efforts to reduce its death toll from smoking.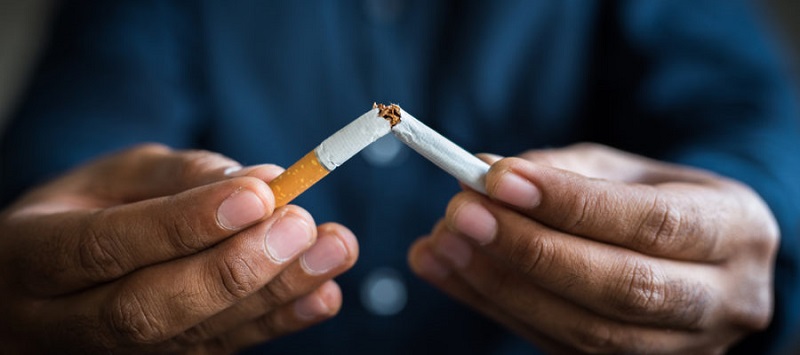 Although the number of smokers on the continent may still be lower than North America and the East Mediterranean, that number is growing at the fastest rate on the planet.
It can't be denied that significant disparities in health statistics around the world are often driven by unequal access to essential health products.
But in this instance, the good news is that Africa appears to be lagging simply due to an attitude of mind. And a change of attitude could open the door to a potential lifesaver that is particularly suitable to African habits and tastes.
Around the world, scientists are agreeing that innovative alternative nicotine products such as tobacco-free pouches and e-cigarettes are the most successful way to move smokers away from traditional "combustible" cigarettes to a safer alternative.
The proven success of these products shows that tobacco control should no longer simply follow the 'quit or die' approach, which is so obviously failing in Africa.
That success demands that we take a fresh look at our approach to nicotine.
Like so many others, I have used nicotine pouches to quit smoking entirely and they are the reason I became a Tobacco Harm Reduction advocate.
Tobacco Harm Reduction is all about one thing: getting serious about saving lives by acknowledging that the real harm from cigarettes is caused by the burning of tobacco, which releases thousands of dangerous toxicants.
If you get rid of the burning, you reduce the harm. It is a message that has been embraced across the globe.
Public Health England says that alternative nicotine products are 95% less harmful than smoking cigarettes, and that finding is backed by anti-tobacco groups such as Cancer Research UK, the Royal College of Physicians and Action on Smoking and Health (ASH).
Health bodies in the US, France, Canada and New Zealand also back alternative nicotine products as the less harmful option.
Sweden, where there is the highest consumption of nicotine pouches, reports the lowest smoking rates in Europe, while the ratio of men suffering tobacco-induced cancers is less than half of the EU average.
These statistics from Sweden may be the most pertinent for Africa, where there is a tradition of using oral stimulants and where the consumption of smokeless tobacco is already the second highest in the world.
Containing zero tobacco, the composition of oral nicotine pouches suggests that they should have amongst the lowest risk profiles of available alternative nicotine products, close to that of medically licensed nicotine replacement therapies (NRT).
The pouch, which is placed between the lip and the gum, involves no burning. Once in place, the saliva and general moistness of the mouth work to release the nicotine into the system. Once used, the pouch is usually disposed of into the disposable compartment of the can. It does not require refrigeration, and, unlike vaping products, no batteries are required.
Anti-tobacco zealots like to cause confusion by conflating oral nicotine pouches with snus and kuber. However, such comparisons are dangerously misguided. Unlike snus and kuber, oral nicotine pouches do not contain any tobacco at all, meaning that they do not contain the tobacco-specific nitrosamines (TSNAs) in kuber and some types of snus that have been linked with increased incidence of certain cancers.
The very fact that they do not require combustion (no emissions), and do not contain tobacco or the thousands of chemicals present in cigarette smoke (reduced exposure) mean that these products represent immense potential for the reduction of tobacco-related harm. Not only can they benefit individual health, but they can also play a major role in reducing the tobacco burden on population health.
Still, policymakers in Africa appear reluctant to embrace such innovation.
Tobacco control efforts on the continent have concentrated on increasing tobacco taxes, restricting or banning advertising, adding or expanding warning messages and restricting smoking in public areas – advocating just quitting without offering a viable alternative.
That's patently not working. In Kenya, for instance, one in three smokers wants to quit but only 7% of those who make a quit attempt succeed. We need to help these people.
Given the net health benefits of switching from cigarettes to any of the less harmful products, this trend should be welcomed and accelerated in Africa. It is simple as that. And consumers – indeed, the public in general – should be educated about the relative harms of products that contain nicotine, and their benefits, too.
Tobacco-free nicotine pouches represent an exciting new chapter in the world of tobacco harm reduction. It is a chapter in which tobacco and inhalation have been eliminated. And it is a chapter that may change the story of Africa's poor record on smoking cessation.
By Joseph Magero (Chair, Campaign for Safer Alternatives)