A senior ExxonMobil lobbyist has been captured on camera claiming that the oil giant is waging a secret war on climate change legislation.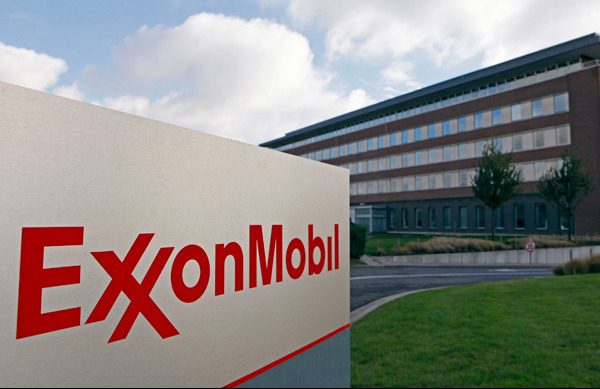 The covert recordings, filmed by Greenpeace UK, appear to lift the lid on the secretive world of US oil lobbying.
Greenpeace UK's investigative platform Unearthed went undercover as head-hunters looking to hire a prominent Washington, D.C. lobbyist for a major client in order to get one of Exxon's most senior lobbyists, Keith McCoy, to answer questions on camera.
In the interview, McCoy acknowledges that Exxon secretly and aggressively fought climate policy through dark money front groups and worked to discredit the leading science linking climate change to fossil fuels.
"Did we aggressively fight against some of the science? Yes," McCoy said. "Did we hide our science? Absolutely not. Did we join some of these shadow groups to work against some of the early efforts? Yes, that's true. But there's nothing, there's nothing illegal about that."
McCoy also described how the company publicly "supports" a carbon tax because it knows it's unlikely to ever pass, and names 11 U.S. senators he says are "crucial" to ExxonMobil's efforts.
McCoy went on to explain how ExxonMobil lobbied Congress to weaken climate provisions in President Biden's infrastructure bill.
The lobbyist even calls trade associations like the American Petroleum Institute, which has been sued in four states for lying to consumers about the dangerous climate damages they knew their products would cause, its "whipping boy."
"We don't want it to be us, to have these conversations, especially in a hearing. It's getting our associations to step in and have those conversations and answer those tough questions and be, for the lack of a better term, the whipping boy for some of these members of Congress," McCoy said.
"None of this is terribly surprising coming from a company that knew and lied about climate change for decades. But for those who still claim that Exxon has seen religion on climate and changed its tune – well, here's your answer," said ExxonKnews.
ExxonMobil Corp.'s Chief Executive Officer Darren Woods says the company is "deeply apologetic" over McCoy's comments.
"Comments made by the individuals in no way represent the company's position on a variety of issues, including climate policy and our firm commitment that carbon pricing is important to addressing climate change," Woods said in a statement Wednesday, June 30, 2021 after the Greenpeace footage was aired by the U.K.'s Channel 4 News.
"We condemn the statements and are deeply apologetic for them, including comments regarding interactions with elected officials," Woods said.
"They are entirely inconsistent with the way we expect our people to conduct themselves. We were shocked by these interviews and stand by our commitments to working on finding solutions to climate change."
Lindsay Meiman, 350.org U.S. Communications Manager, said: "In the midst of a deadly heatwave, the Exxon Tapes show how Exxon's climate lies have spanned from outright denial to puppeteering our government and economy. Exxon knew and lied about the climate crisis for decades, and our communities are bearing the costs.
"As the window for action quickly closes, this footage proves what we've known all along – Exxon continues to deliberately block necessary climate action to skirt accountability. We demand Congress immediately investigate Exxon and fossil fuel companies' climate crimes, and make polluters pay for their destruction."
U.S. lawmaker, Representative Ro Khanna, twitted: "This tape only solidifies what we already knew: fossil fuel companies have lied to the public, regulators, and Congress about their products' dangers for years. I plan to ask the CEOs of Exxon, Chevron, and other fossil fuel companies to testify before my Environment Subcommittee."
A posting on McCoy's LinkedIn profile reads: "I am deeply embarrassed by my comments and that I allowed myself to fall for Greenpeace's deception. My statements clearly do not represent ExxonMobil's positions on important public policy issues."