The Nigerian Meteorological Agency (NIMET) on Thursday, May 11, 2017 advised farmers in Borno State to tarry a little before planting crops following the recent rainfall in the state.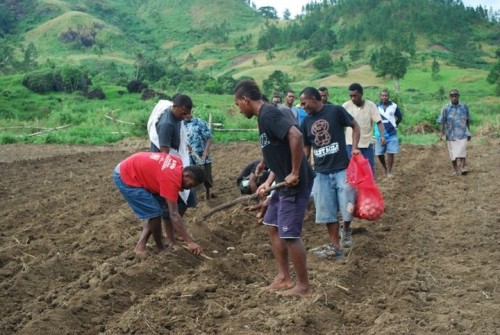 NIMET's North East Coordinator, Sabo Bitrus, gave the advice while speaking with the News Agency of Nigeria in Maiduguri.
Bitrus was reacting to the ongoing planting of crops by farmers in Maiduguri and Jere after last week's rainfall.
He said: "We are calling on farmers in Borno to hold on a little.
"The farmers must wait for the actual commencement of the rainy season before planting their crops.
"It is true that we have witnessed some rainfall in different areas recently.
"But we must understand that this does not mean that the rainy season has commenced.
"Before you can correctly say that the season has commenced, a specific amount of rainfall must have fallen."
Bitrus said that the onset for the 2017 rainy season in Borno had been put at June 20.
He said: "In essence, farmers must wait till June 20, when the actual rainy season will start before they can go to farm and start crops cultivation."