A professor of Virology, Oyewale Tomori, has said that the recent outbreak of Lassa fever at the Lagos University Teaching Hospital (LUTH) simply shows the country's weak surveillance of the disease.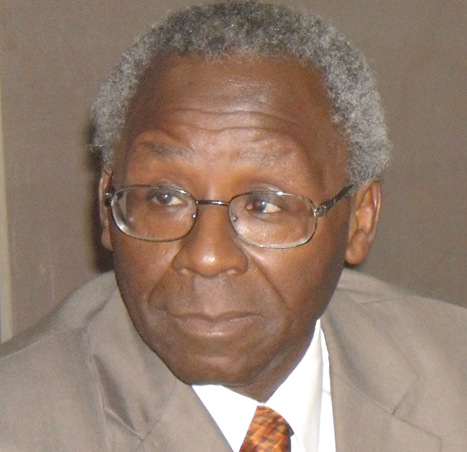 Professor Tomori who is also the immediate past president of the Nigeria Academy of Sciences (NAS), spoke exclusively to EnviroNews at the end of a two-day meeting organised by the Nigeria Centre for Disease Control to track the cause of recent outbreak.
"Come 2019, less than two years from now, Nigeria would have been under the control of Lassa Virus for 50 years, yet, we still do not have answers to important questions as to the when, the who, the why, the how, and the what of the disease. We have set up as many Committees on Lassa Fever as the number of reported cases with no much progress."
According to him, the virus is spreading rather than being controlled because funds released to implement recommendations of past years have been misappropriated.
"We can boldly say that past governments have paid lip service to and neglected the control of Lassa Fever in Nigeria," he said.
"In the past 10 years, many more states are reporting the occurrence of Lassa Fever, whereas, when it was first discovered in 1969, and until 2005 or thereabouts, we had, on the average, only 4 states reporting such cases. In the last 5 years, up to 20 states reported Lassa Fever cases. Last year there were 23 states reporting and in the first 7 months of this year, no less than 18 states have reported Lassa Fever cases."
It will be recalled that two patients died of Lassa Fever at LUTH in early August. No less than 100 different hospital workers were exposed to this index case are currently being monitored.
Speaking on the outcome of the meeting which held in Abuja on Tuesday, August 22, 2017, the virologist stated: "The meeting was a recognition of the fact that we have made little progress on our Lassa Fever control efforts. There was a renewed promise by the government to make positive changes. Aside of that, we had a chance to really appreciate how unprepared we have been in dealing with Lassa ventures."
Reacting to the likelihood of the recent dirts in Lagos as being a trigger for the outbreak, he remarked: "First, I do not think Lagos State is dirtier or filthier than other towns in Nigeria. I think on the issue of filthiness, our states and towns are involved in a keen competition to see who wins the title of the filthiest state /town. In any case, I understand that the index case did not reside in Lagos. She was brought in to LUTH from another town in another state. So if we talk of filth, we should check the original source of infection and not blame Lagos State."
Explaining further, he said, "We know that filth attracts rats and some rats are natural hosts of Lassa Virus. Therefore it is not surprise that as we grow filthier, so are we likely to have closer and more intimate contacts with rats, increasing the chances of getting Lassa Fever, if the rats in question are those that are natural hosts for the virus.  It is likely that the filth all around us has attracted and brought rodents closer to our living areas, increasing rodent-human contact and exposure to Lassa Virus infected rodents. This is a subject we need our scientists to study with adequate support from the government."
Some of the recommendations for better control of the disease he said are as follows: "…getting a reliable national disease surveillance system backed by efficient and rapid laboratory diagnosis, not just for Lassa fever alone; improving patient care and protecting health care workers from nosocomial infections through effective infection control practices and taking the lead in the conduct of Lassa Fever vaccine trials in Nigeria. The government must take the community as allies in these ventures. My hope is that the current government will re-visit those recommendations," he added.
Lassa fever, according to the World Health Organisation (WHO), is an acute viral haemorrhagic illness of two to 21 days duration that occurs in West Africa. The Lassa virus is transmitted to humans via contact with food or household items contaminated with rodent urine or faeces.
Person-to-person infections and laboratory transmission can also occur, particularly in hospitals lacking adequate infection prevention and control measures.
Professor Tomori noted: "To improve surveillance and laboratory support, we need to provide the adequate resources and funds annually for infrastructure, reagents, supplies, transportation for surveillance officers, personnel at all levels – federal state and LGAs."
By Abiose Adelaja Adams