There is no doubt that the issue of national security has been gaining increasing traction and attention in the past decade. Also, there is no gainsaying the fact that since the Nigerian Civil War, never has the integrity of our 923,768 square kilometres territory been this violated and still subjected to continued threat.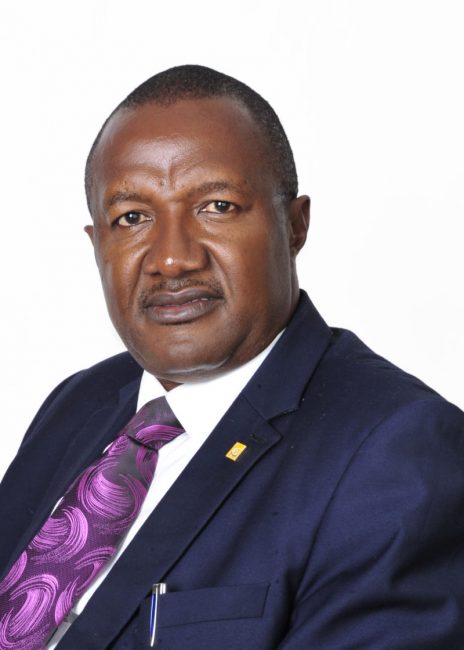 Ensuring National security is like trying to hit a moving target – especially in this current world of mounting desperation and vaulting mischief. There is therefore urgent need to reorder priorities, re-evaluate strategies and reengineer approaches towards ensuring that we are a secure and prosperous nation. The nexus between security and economic development needn't be overemphasised.
I have consistently voiced my discomfiture at the poor state of the National Parks in Nigeria. Our National Parks are severely degraded and the blame lies squarely at the feet of the Federal Government that has poorly funded and ill-equipped the National Park Service and also the coterie of successive park officials that have been wallowing in insincerity and deceit. Today, apart from the degradation and the concomitant loss of biodiversity, the National Parks constitute by their porosity a serious threat to national security. Any security architecture in Nigeria that does not factor in an effective protection of the swathes of massively forested land areas designated as National Parks with their invaluable biodiversity is like castle built in the air. Four out of the seven National Parks in the country are contiguous with equally massive and richly endowed forests in neighbouring countries.
Nigeria's National Parks, namely: Chad Basin National Park located in Borno and Yobe states with headquarters in Maiduguri; Cross River National Park located in Cross River State with headquarters in Akamkpa; Okomu National Park in Edo State with headquarters in Arakhuan-Udo; Old Oyo National Park in Oyo State with headquarters in Oyo town; Kainji Lake National Park in Kwara and Niger States with headquarters in New Bussa; Kamuku National Park in Kaduna State with headquarters in Birnin Gwari and the Gashaka-Gumti National Park in Adamawa and Taraba States with headquarters in Serti. Gashaka Gumti is actually the largest National Park in Nigeria covering an area of 6,731 square kilometres. As a matter of fact it is recorded that the estimated conservation area protected in the National Parks is 22,206.24 square kilometres. This is not including the former Yankari National Park which was wrongfully downgraded to a Game Reserve with its handover to the Bauchi State Government.
I have taken pains to list out the National Parks, the spread of their locations and the massive areas they cover. I have also not bothered to cinematise the unique array of ecosystems, biophysical structures and tremendous biodiversity that characterise them. This I have done in my previous articles. But it continues to beat everyone's imagination why with all this vastness, richness in biodiversity and massive spread, National Parks in Nigeria and the National Park Service continue to hide from public view. The truth is that Nigeria's National Parks are degraded, deficient in infrastructure, undermanned and crimogenic.
It should be noted that the thousands of square kilometres bandied about as the actual sizes of our National Parks may not be real even when we agree that the sizes are huge. The recorded sizes actually represent the initial sizes captured in the laws establishing the National Park Service. Things have been changing since then. But has there been any professional survey of the Parks in recent times? How has the Green Tree Agreement – the formal treaty which resolved the Cameroon–Nigeria border dispute over Bakassi peninsula – affected our Parks that are contiguous with Cameroonian National Parks and/or forest reserves? These are vital and fundamental questions.
It is no longer arguable that Park protection within the current Nigerian context should go beyond just warding off hunters and/or poachers. It now verges on National security and has gone beyond what ill-equipped, poorly trained and inadequately motivated park rangers can effectively handle. Park rangers have been helpless in the face of bandits that have been operating in and around the Parks for more than a decade. Not many know that Sambisa Forest is part of the Chad Basin National Park – located in the south western axis of the Park. This part of the Park has been so degraded that even its rivers have dried up. This degradation had set in years before full-blown insurgency in the North East. Park rangers in Chad Basin National Park would have been seeing bandits in the Park many years before now and had kept sealed lips.
As far back as 10 years ago, bandits have been operating from this Park to launch sporadic attacks on villages in Borno and Yobe states and at times even sacked Police Stations. The cost of the helplessness and inadequacy of the Park rangers is what the whole country is now bearing with the escalation of the insurgency. The big question is; with the current state of the Chad Basin National Park, does it still qualify as a National Park? This was a Park that for years was used for safaris; where tourists observed from cabins or safari lodges large population of leopards, lions, elephants and hyenas. Our degradation has indeed become comprehensive.
On January 26, 2008, a friend of mine, Ashimi Timisiriyu, who was a project manager with the Nigerian Conservation Foundation (NCF), informed me that Salamu Waziri, popularly known as Jagu Jagu, the winner of the 2004 World Wide Fund for Nature (WWF) International Award for Outstanding Service, had been shot dead in the Gashaka Gumti National Park. Jagu Jagu who was 72 at that time worked as a research assistant in the WWF Project in the Park before he was attacked by bandits along Bodel-Gashaka road near Serti. The death of Jagu Jagu was really painful to all conservationists and lovers of nature and excellence. He was a deadly and feared hunter who knew virtually everything about the forest of Gashaka before he became converted as it were to conservation. He availed the profound and vast information he harboured to research activities that crystalised in numerous PhD theses in universities around the world. He was a reservoir of knowledge even when he did not attend any school. We still hope that Salamu Waziri would someday be posthumously honoured by the relevant authorities for his immense contribution to knowledge and nature conservation.
As if that was not enough, the same man who broke to me the news of Jagu Jagu's death, Ashimi Timisiriyu, was himself shot dead around the Taraba State axis of the same Park during the month of Ramadan in 2013. He had gone to say his prayers and break his fast with his fellow Muslim faithful when a Toyota Hilux truck-full of bandits or insurgents wielding AK 47 riffles appeared from nowhere, singled him out and shot him through the back. This senseless murder has yet to be resolved.  Ashimi was a dependable hand in conservation project management having risen through the ranks to become a project manager for NCF.
Just about two months ago, suspected herdsmen attacked and butchered the Chief Park Ranger of the same Gashaka Gumti National Park, Haman Njidda, in Taraba State. He was leading a team on a patrol around Buspan/Tipsan axis of the Park when the herdsmen confronted him and hacked him to death as he was running to safety. Even the highly porous Kamuku National Park has been home to herdsmen and rustlers whose presence exacerbates ethnic tension and insecurity in Southern Kaduna.
These gory details have been painted to project the fact that half-hearted conservation efforts and/or poor management of our natural resources have implications and consequences beyond degradation of the environment and continued loss of biodiversity. There is a correlation between large swathes of forests and intractable and protracted rebellion and/or insurgency. Colombia, Congo DR, Uganda during the Museveni rebellion, and Angola during Savimbi's UNITA are pointers to what forest cover could do for militants. While not recommending the outright militarisation of our National Parks and protected areas as that in itself is a threat to floral and faunal resources, it should be clearly noted that large 'protected' areas that are not closely and effectively manned are fertile grounds for organized banditry, insurgency and/or rebellion if not brought under the national security architecture.
Nigeria's National Parks as they are currently managed are a huge joke. They are mere corridors for possible invasion of the country anytime.
By Paddy Ezeala; paddyezeala@yahoo.co.uk (Ezeala is a communication and development specialist based in Abuja. He was a press officer in the Nigeria National Park Service; Senior Manager, Media and Public Affairs of the Nigerian Conservation Foundation (NCF); and Africa Communication Officer of the World Wide Fund for Nature (WWF), among others)