Some members of the Global Legislators Organisation for a Balanced Environment (GLOBE), Nigeria Chapter, have lauded reports that enzyme that could decompose plastics have been discovered.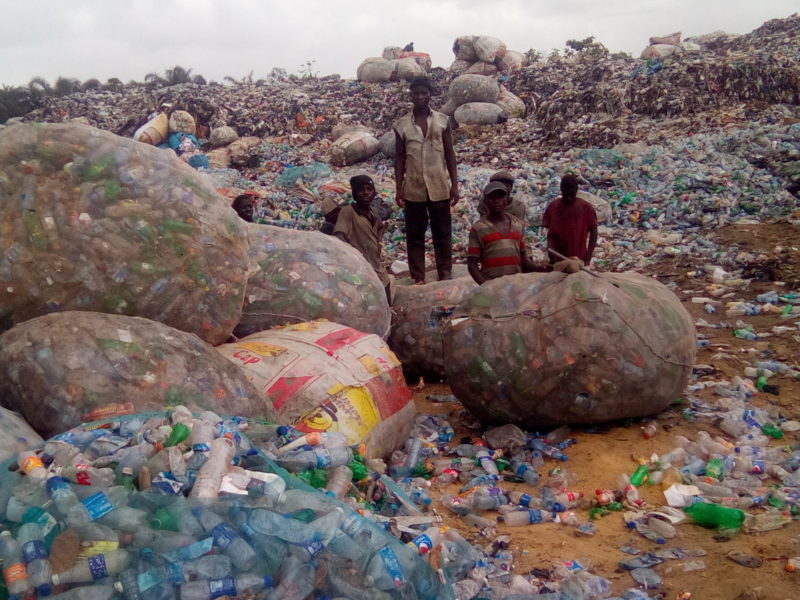 In separate interviews, lawmakers told News Agency of Nigeria (NAN) in Abuja that the breakthrough would go a long way in finding lasting solution to an age-long environmental challenge in Africa, especially Nigeria.
They decried the various harm caused by man's activities on the environment, and said that the discovery of the enzyme would benefit Nigeria greatly.
A member of the group, Rep. Aminu Shagari, said: "I am excited about a new finding by some scientists in China that have discovered an enzyme that decomposes plastic.
"This is an important finding because one of the major problems in Nigeria is environmental degradation, which has to do with the way we dispose plastic wastes.
"Our waterways are blocked; farmlands are filled with all manner of materials that are harmful to the environment.
"Our livestock are eating plastics and polythene bags. We use them in disposing food which our livestock feed from, making them sick.
"I hope agencies that are concerned would follow it up so that we can have these enzymes as fast as possible to make our environment safer and better."
The lawmaker, who represents Shagari Constituency of Sokoto State in the House of Representatives, assured that GLOBE would continue to play its part in the preservation of the environment.
He added that the organisation was already partnering government agencies in carrying out its objectives, which included passing laws that would impact positively on the environment, while safeguarding the county's natural resources.
Rep. Sam Onuigbo, Vice President, GLOBE Nigeria and Chairman, House Committee on Climate Change, said that the mismanagement of "natural capital'' had led to degradation and other environmental challenges.
He lauded the media for the report of discovery of the enzymes, saying that it would help in tackling problems caused by plastics to the environment.
"We recently had a GLOBE-UNEP meeting to engage stakeholders across board – from the government, legislature, the private sector and the NGOs.
"The meeting was meant to get stakeholders together to brainstorm on how to execute the GLOBE-UNEP project meant to achieve proper and successful environmental governance.
"The objective of the project is to reduce all the challenges that we have in our environment.
"It is all about how to preserve the environment and our natural capital to ensure that we do not create more problems.
"For instance, it is the mismanagement of our natural capital that leads to degradation. Some of the problems we have as humanity were caused by us.
"This has created additional problems through climate change effect, from desertification to draught, to lack of grazing area, the drying-up of Lake Chad and so on,'' he said.
Onuigbo, who represents Ikwuano/Umuahia North/South of Abia State, stressed that environmental degradation in country had contributed to herders-farmers clashes.
According to him, people who ordinarily would have grazed in areas in the North-East are pushing downtown and this has disrupted farming and has now led to insecurity.
"So, we are thinking of a world where we are able to farm peacefully and preserve the economy.
On his part, Mr Innocent Onah, Coordinator of GLOBE Nigeria, said that there was an urgent need to pay more attention to environmental issues, particularly in the country, in view of the effect of environmental degradation on the economy.
He said, "Environmental matters have not been given the needed attention in the past.
"However, with GLOBE and the critical position occupied by legislators and partnering stakeholders will help enhance the environmental system.''
By Cecilia Ijuo