"Access to WASH," a radio programme discussing Water, Sanitation and Hygiene (WASH) issues in Lagos State, makes a debut on  Radio Nigeria 1 Lagos, 103.5 FM (formerly Choice FM)  on December 4, 2012; and every Tuesday afterwards.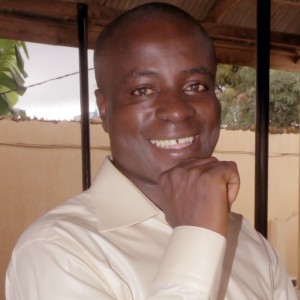 The 30-minute programme which will run for six months, will discuss Policy, Institutional, Legal  and Regulatory challenges in the delivery of safe drinking water and sanitation services to residents of Lagos State, particularly the urban poor and marginalised groups, according to Babatope Babalobi, the WASH Media Network chairman.
According to him, the programme will also focus on how the civil society could engage with duty bearers/service providers to ensure more efficient service delivery. He listed the objectives of the programme to include: adequately strengthening urban water supply and sanitation sector institutions in the state to provide the enabling policy, legal, institutional, and  regulatory framework to ensure universal coverage of WASH services; ensuring urban WASH services are prioritised and provided adequate budgetary allocation and implementation plans; ensure civil society groups in Lagos State are able to engage in the reform of the urban water supply and sanitation sector, hold government accountable, and securing the rights of the urban poor to these essential services.
Issues to be discussed every Tuesday 4.30pm on Access to WASH include: the urban water sector reform process in Lagos state, such as policy, regulatory, institutional, and legal reform; activities of the Lagos State Water Corporation and opportunities for citizens engagement; challenges of accessing WASH services in urban slums; and prioritisation of urban WASH services delivery by tiers of government in the state.
Access to WASH, Babalobi noted,  is targeted at providers of WASH services, particularly government agencies; as well as consumers of water supply and sanitation services in Lagos State, especially the urban poor, vulnerable groups, women, children, and disabled groups.
It is produced by the Water and Sanitation Media Network, Lagos State Chapter, with the support of WaterAid through UKAID Governance and Transparency Fund programme.
To contribute or participate in the programme, contact: Water and Sanitation Media Network,
13/15 Ekoro road, Abule Egba, Lagos.
Follow on Twitter:  @WASH_nigeria