India has successfully begun making use of inland waterways to move heavy containers to reduce road and rail traffic, to make optimum utilisation of natural resources.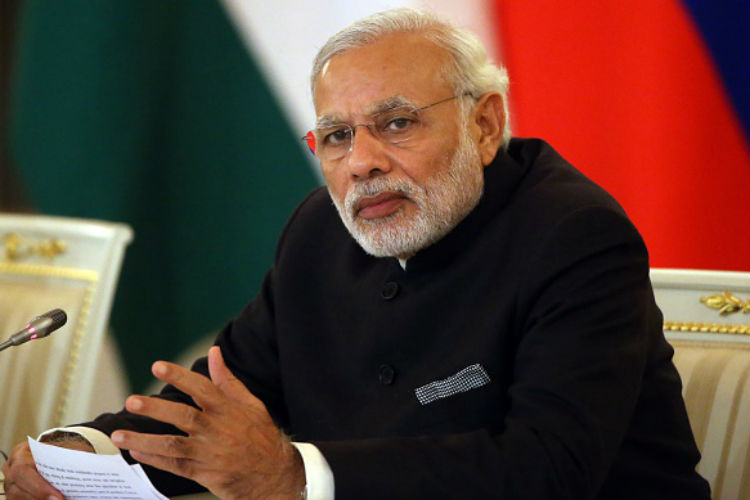 A cargo vessel with as many as 16 containers belonging to "Pepsico'' is currently moving on River Ganges from the eastern city of Kolkata to Varanasi, a city in the northern state of Uttar Pradesh.
According to the country's Minister of Shipping, Nitin Gadkari, Prime Minister Narendra Modi will himself receive the consignment in Varanasi, which is also his parliamentary constituency on Nov. 12.
"Modi would travel for the first time on inland waterways 'NW-1' Ganga at Varanasi to receive the container vessel on Nov. 12th at newly developed Multimodel Terminal and shall dedicate the terminal to the nation,'' tweeted Gadkari.
This is the country's first container movement on inland vessel since independence from Britain in 1947 and a milestone moment in the history of India's inland waterway transport sector, said an official statement issued by the Indian government's ministry of shipping.
The containers are being transported by and under the direct supervision of the Inland Waterways Authority of India on River Ganges, which is also called the National Waterway-1.
Onboard the vessel MV RN Tagore are 16 containers, equivalent to 16 truckloads filled with food and snacks and it will take around nine to 10 days to reach its destination.
The vessel is expected to make its return journey with fertilisers belonging to the Indian Farmers Fertiliser Cooperative that will be procured from its manufacturing plant in the state of Uttar Pradesh, said official sources.
The Indian government is developing the 1,390-km long National Waterway-1 under its ambitious Jal Marg Vikas Project from Haldia in the eastern state of West Bengal to Varanasi with the technical and financial assistance from the World Bank at an estimated cost of about 807 million U.S. dollars.
The project is expected to enable commercial navigation of vessels with capacity of 1,500 to 2,000 deadweight tonnage.
According to a report published by media organisation India Today, "the new vessels that will be ferrying cargo on the routes are capable of operating in shallow waters with a depth of 2 to 3 meters.
This will make waterways a viable alternative to road and rail transport.
The report quoted a government official as saying: "These vessels will need only 2 to 3 metres of depth and 45-metre wide water channel.
One of such vessels with 2,000 tonnes capacity will remove nearly 140 truckloads of pressure from the road.
Once developed, inland waterways will significantly decongest the highways across the country''.
The feasibility of water-based transportation in and around the Indian capital Delhi will also be examined as such specification of the vessels is also suitable for river Yamuna, which flows through Delhi and has high silt deposit.
This is also crucial for decongestion of roads in and around the national capital where several experiments to decongest roads have failed to yield results.