No fewer than 12 people have been killed by severe weather on the island of Sicily, bringing the overall death toll from the storms sweeping Italy to 29, officials said on Sunday, November 4, 2018.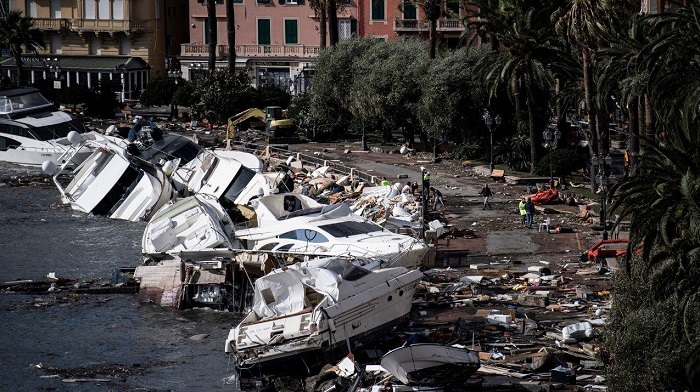 Torrential rain triggering landslides and flood waters led to the death of 10 people in the region around Palermo, a spokesman for the Sicilian capital's Prefecture said on Sunday.
"There are still some people missing," he added.
Two more fatalities occurred in the region around the Sicilian town of Agrigento when the car they were traveling in was hit by a landslide, another official said.
A German tourist died on Friday when hit by lightning on the island of Sardinia while another person struck by lightning several days ago died in hospital, Italy's Civil Protection Agency said on Saturday.
Many of the victims to date have been killed by falling trees.
Coldiretti, the association of Italian agricultural companies, said in a statement that gales had destroyed around 14 million trees, many in the far north.
"We'll need at least a century to return to normality,'' it said.
Areas from the far northeast to Sicily in the southwest have been affected.
The worst damage is in the northern regions of Trentino and Veneto – the region around Venice – where villages and roads have been cut off by landslides.
Many of Venice's squares and walkways have been submerged in the highest floods the canal city has seen in a decade.
The governor of Veneto, Luca Zaia, said the region's storm damage amounted to at least €1 billion ($1.1 billion).
Angelo Borrelli, Head of the Civil Protection Agency, said Veneto had seen winds of up to 180 kph (112 mph) and that the situation there was "apocalyptic".