The Young Men's Christian Association (YMCA) on Friday, September 9, 2022, advocated inclusion of climate change adaptation strategies into Community Development Plans (CDPs) to tackle climate related issues.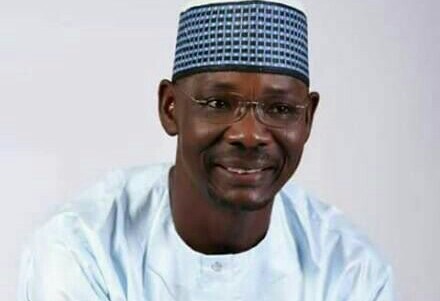 Mr Ango Adamu, Executive Secretary YMCA, Mada Hills, made the call during a capacity building workshop on CDPs for the integration of climate change adaptation strategies, held in Akwanga Local Government Area of Nasarawa State.
According to Adamu, the integration of climate adaptation and justice into CDPs will encourage relevant stakeholders to exploit avenues and ensure climate change adaptation strategies would be implemented to reduce its impact on human lives.
He said that the workshop was aimed at broadening the knowledge of participants on issues bordering on climate change as it affects them so as to take steps and firm decision in addressing them.
"Participants will be able to develop climate mitigation plans for their communities and submit to the budget unit of their Local Government for inclusion in the 2023 budget," he said.
YMCA, in collaboration with the Association of Small Scale Agro-Producers in Nigeria, is jointly implementing African Activists for Climate Justice (AACJ) project in Nasarawa State, with the support from Oxfam.
Also speaking, Dr Kenneth Akpan, project coordinator for AACJ project, Oxfam in Nigeria, said that the workshop aimed at educating people at the community level on climate plan and CDPs, especially people who were affected by the climate.
Akpan said the essence of AACJ project among other things was to galvanised African people to have a strong voice as regard to decision making on climate change negotiation table and to demand for their rights where necessary.
"We are teaching them how to identify their dire needs in their own various communities, not just to identify them but to proffer their own solutions at their level.
"If they want to engage the authorities, how did they go about it. This is the modalities we are teaching them and making sure these commitments are included in the local government budgets.
"We are also engaging government to see the need to carry these people along when designing the budget towards addressing the real need of the people.
"This will also help what we called open governance partnership," he said.
Speaking earlier, Mr Safiyanu Isah, Chairman of Akwanga Local Government Area, represented by his vice, Mr Shaibu Basau, while declaring the workshop open, called for concerted efforts to reduce impact of climate change to make the environment safer.
Prof. Emmanuel Salau, in his presentation entitled "Community Development Plan Framework and Impact of Climate Change", said that effective social mobilisation was critical for institutionalising citizens participation in the CDPs.
According to Salau, if Nigeria is to achieve the Sustainable Development Goals (SDGs), which seeks to "end poverty, protect the planet and ensure prosperity for all" then all groups of people need to be involved in governance and development processes.
The three-day workshop attracted 50 participants from three local government areas of the state: Nasarawa Eggon, Akwanga and Kokona.
By Oboh Linus