The UN Resident Coordinator and Humanitarian Coordinator in Nigeria, Mr Mathias Schmale, says the achievement of the Sustainable Development Goals (SDGs) depends on availability of fundamental data on population size and growth.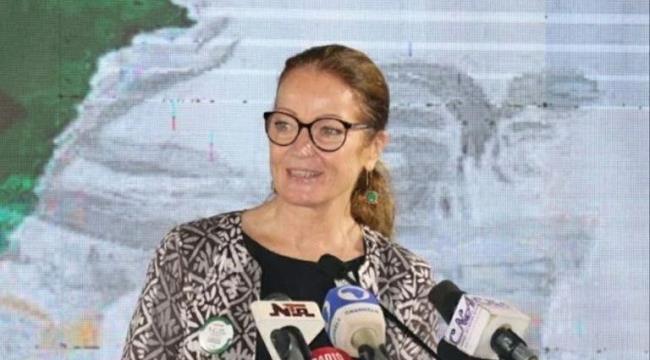 The information is in a statement issued by the Media Associate of the UN Population Fund (UNFPA) in Nigeria, Hajiya Kori Habib, in Abuja on Friday, September 9, 2022.
Habib stated that Schmale made the remark during Partners Meeting on the 2023 Population and Housing Census and official launch of the Census Development Partners Forum in Abuja.
The media associate added that the resident coordinator was represented at the meeting by Ms Ulla Mueller, the Resident Representative of UNFPA Nigeria.
Nigeria is getting ready for a housing and population census in April 2023 being coordinated by National Population Commission (NPC), the UNFPA in Nigeria and partners, 17 years after the last census held in 2006.
She quoted the UN official as saying "the fact that this census is the first digital census in Nigeria, a census that uses various innovative approaches, technologies and software, makes the theme of today's meeting – Supporting a Transformational Census Process in Nigeria – very appropriate.
"This is indeed a census that will be transformative for Nigeria."
Schmale said that the ongoing 2023 census process undertaken by the Federal Government would play a vital role in producing official statistics and fundamental information for measuring progress toward the SDGs indicators in Nigeria and beyond.
He added that the attainment of the UN SDGs also depends on the country's data of population distribution and their characteristics.
He, therefore, called for technical and financial support from partners "to sustain the country's efforts toward conducting a much needed and asked for census.
"A census that will make data available for evidence-based programming and policy making, improve the understanding of population dynamics and inform socio-economic development initiatives.
"The information will be useful for present and future governments of Nigeria and for the international community and for tracking progress towards the SDGs."
He reiterated the commitment of the UN to support development efforts and building a Nigeria where no one is left behind.
By Hadiza Mohammed-Aliyu