The AATF Regional Representative for West Africa, Dr Jean Baptiste Tignegre, has said that farmers and extension agents have crucial roles to play in Africa's quest to attain food and nutritional security.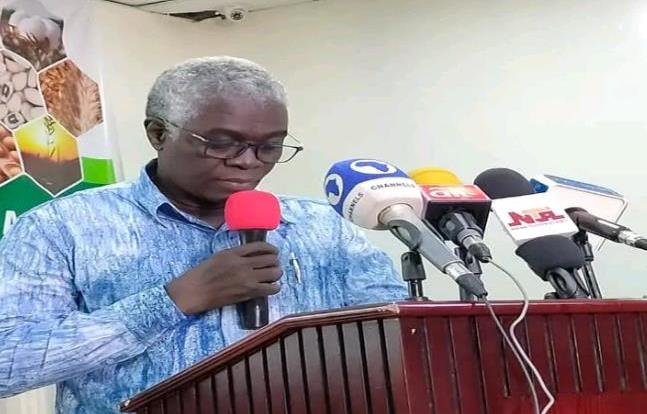 Dr Tignegre made the observation at the opening of the North-Central sensitisation programme organised for farmers and extension agents on biotechnology in Abuja.
"To our farmers and extension agents, of all the things that will be said here today, please remember that you are the link to the attainment of food and nutrition security which all African countries are working hard to achieve.
If our extension agents get it right, by taking the necessary technologies and information to our farmers, then farmers will be properly guided to produce the necessary food that will ensure we meet our daily needs and even export," he added.
Tignegre, who also doubles as the Project Manager for the Pod Borer Resistant (PBR) Cowpea, noted that, with good guidance from extension agents, farmers will be able to implement best agronomic practices that will lead to increased agricultural productivity and reduced hunger.
Earlier, Dr Rose Gidado, OFAB Nigeria Coordinator, said the workshop has the objectives of implementing a proactive communications strategy and policy based on an outreach and awareness framework; and promoting modern biotechnology and biosafety to engender public trust in regulatory decision-making.
Dr. Gidado said the workshop would offer participants the opportunity to discuss the existing modern biotechnology research capacity opportunities and limitations in Nigeria and explore policy issues related to improving biotechnology innovation in the country.
"The need for safe biotechnology application, especially in agriculture, is integral to the roadmap for improving productivity, quality of food crops and income of farmers. It is therefore important to sensitise the North-Central on the benefits of modern biotechnology practice to counter the health-related claims made by the antis," she added.
The one-day meeting attracted participants from all the states in the North-Central geo-political zone of Nigeria.